Western Alliance Bank's Specialized Mortgage Services group is a powerful banking resource for residential mortgage originators and independent mortgage bankers throughout the United States. Our wholly owned correspondent mortgage purchasing program and strong warehouse line of credit solution help your business flourish and grow. Deep industry experience and a commitment to exceptional customer relationships accompany our flexible funding options and associated banking tools.
Groundbreaking Expertise
Our specialized mortgage teams offer specific mortgage industry expertise drawn from our extensive work in warehouse lending, note financing and correspondent mortgage solutions – along with market-tuned technology and superior customer service capabilities. Access to decision-makers delivers quick credit decisions, and our fast-moving prior eligibility reviews on the mortgages you underwrite supports your liquidity goals. As you grow, our teams work closely with you to accommodate your changing needs.
A Team Of Mortgage Services Specialists
Our Specialized Mortgage Services group is led by senior industry executives with robust expertise working with banks, credit unions, residential mortgage originators and independent mortgage bankers nationally.
Our Difference
Part of Western Alliance Bank, our Specialized Mortgage Services group offers customized solutions delivered with exceptional service to meet the individual needs of each client.
Western Alliance Bank is one of the country's top-performing banking companies and the go-to business bank for mortgage companies. Our clients appreciate:
Robust lending capacity and top-tier services

Responsive decision-making

Highly competitive terms

Access to executive management

High-level efficiency to accommodate clients' needs in fluid markets
Learn More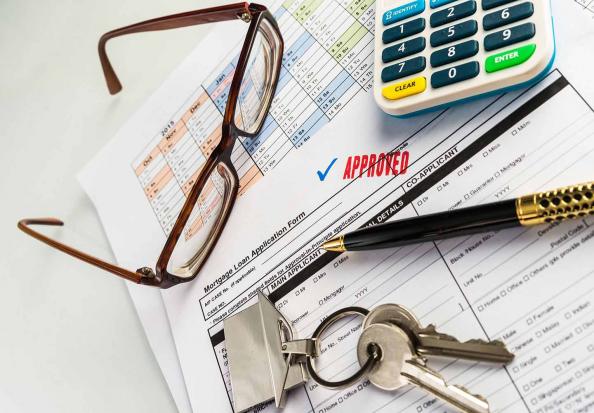 Solutions Overview
Western Alliance Bank offers end-to-end services and tools for mortgage bankers and originators including a specialized program of Non-QM and Non-Agency loan purchasing, warehouse lines of credit, as well as Note Financing and MSR Financing.
With our buy-and-hold approach to correspondent loan investment, clients can access an assured source of funding and liquidity. We also offer a range of warehouse lines of varying sizes, customized to the needs of your business. Our customer-focused approach delivers the personalized service of a more specialized bank, alongside the strong capital and significant know-how you expect of a larger institution.
Correspondent Mortgage Solutions
Our Correspondent Mortgage Solutions team invests in specialized loans to help residential mortgage originators broaden liquidity and expand loan volume. Through our wholly owned portfolio program, our bankers can customize mortgage parameters for your business, unrestricted by standard securitization guidelines.
Types of loans:
Jumbo

Expanded Non-Agency

Debt Service Coverage Ratio (DSCR) for Investment Properties

Asset-Qualified

Bank Statement Documentation (Complex Income, Self-Employed)

Scratch and Dent

Interest-Only
Mortgage Warehouse Lending
Our Mortgage Warehouse Lending team provides flexible funding lines up to $50 million, custom investor approval and individualized customer services including one-on-one onsite training.
Loan types we offer:
Agency/Conforming

Jumbo

Non-QM

Home Affordable Refinance Program (HARP)

Bond Loans

Second Mortgages

Reverse Mortgages
Mortgage Servicing Rights (MSR)
Western Alliance Bank offers Mortgage Servicing Rights (MSR) financing facilities that provide you flexible and powerful access to capital.
Developed to help mortgage originators leverage their Mortgage Serving Rights

Offers lines that leverage Fannie Mae, Freddie Mac and Ginnie Mae collateral

Provides flexible structures to accommodate originators' MSR retention strategy. MSR lines of credit provide an interest-only draw period followed by term finance
Note Financing
In an industry where speed and efficiency are key, our flexible note financing facilities may be the power tool you need for quick access to capital.
Provides financing to institutional debt funds to solve cash management disruptions between sources and uses of investor capital and deal flow.

Offers fast, dependable, and flexible daily funding across multiple real estate secured note asset classes.

Targets lines to borrowers who maintain a commensurate amount of equity.*

Provides customers with a highly efficient source of capital tailored to the quick-close business model of private loan origination.
About Us
Western Alliance Specialized Mortgage Services, a national banking group within Western Alliance Bank, Member FDIC, specializes in providing comprehensive funding resources for the mortgage industry and delivers a high level of expertise and responsiveness. Led by experienced senior industry executives, the team provides traditional Warehouse Lending, MSR and Note Financing and Correspondent Mortgage Solutions. Western Alliance Bank is the primary subsidiary of Phoenix-based Western Alliance Bancorporation, with approximately $50 billion in assets. The bank is again #1 best-performing of the 50 largest public U.S. banks in the new S&P Global Market Intelligence listing for 2020 and ranks high on the Forbes "Best Banks in America" list year after year. Serving clients across the country wherever business happens, Western Alliance Bank operates individually branded, full-service banking divisions and has offices in key markets nationwide.
*All offers of credit are subject to credit approval.