Business Plus Credit Card1
Aim higher with the Business Plus Credit Card — a secure revolving credit choice with smart digital tools and a valuable rewards package. It's all backed by our commitment to superior customer service and the security of Visa®.
Earn points toward cash back, travel, merchandise and more2
View all transactions on one easy online statement
Manage cash flow with no annual fee or over-limit fees1
Easily transfer your current credit card balances to Business Plus
Mobile wallet capability 
Conveniently control and manage your card with the online eZBusiness platform
About Us
Contact Us
Western Alliance Bank is one of the country's top-performing banking companies and a trusted resource for a wide range of small businesses, which we serve across the country. As a business bank focused on tailored solutions and superior customer service, we're here to help your small business thrive.
Get In Touch
Western Alliance Bank Headquarters
1 East Washington Street
Suite 1400
Phoenix, AZ 85004
United States
See All Locations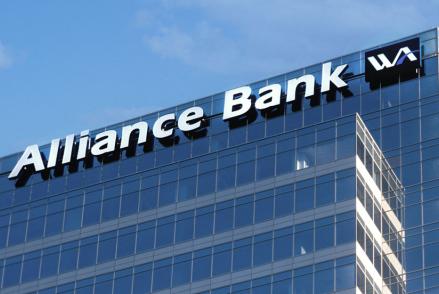 1. All offers of credit are subject to credit approval. Refer to terms and conditions for additional information. This card is issued by Western Alliance Bank and its divisions pursuant to a license from Visa USA Inc. Other fees including currency conversion exchange rates may apply. 2. Rewards reflect net eligible purchases and are subject to change. Credit card points expire after three years. 3. Payer Direct Hub is provided by Bora Payment Systems in agreement with Western Alliance Bank.