Our Juris Banking Group offerings include Settlement Services for class action, mass torts and bankruptcy attorneys, claims administrators and related businesses; Digital Disbursements to facilitate payments to claimants in these matters; and nationwide full-service banking solutions under the same umbrella. Our team combines legal industry expertise and a dedication to client service that delivers value and exceeds expectations.
Banking the Future of the Law
A Banking Service That Has No Precedent
The legal profession has long been bound by tradition, but change is coming. NewLaw Banking has been built to meet the complete banking needs of law firms, legal technology providers, and other businesses that are adapting to—and driving—change in the market for legal services. They are transforming the way legal services are delivered for the better, and winning because of it.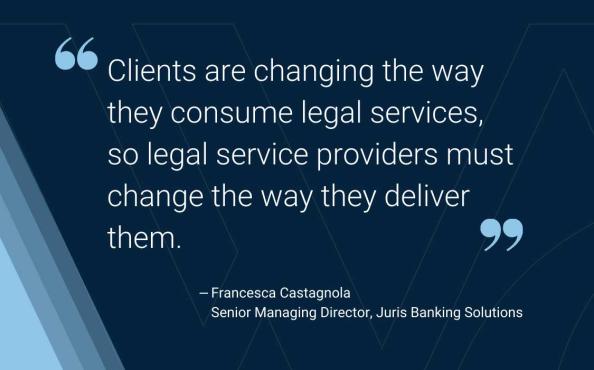 Complete Banking Solutions for NewLaw Businesses
We offer comprehensive banking services to all NewLaw Banking clients, from partner buy-in loans for large and boutique law firms to assistance with early-stage financing for legal techs. All our solutions are delivered with a deep understanding of the new legal landscape and a white-glove approach to client service.
Full-Service Banking Solutions for Legal Tech Companies and Alternative Legal Service Providers
Drawing on our deep knowledge of the legal technology market, we provide full-service banking solutions to legal tech providers and ALSPs, including products and services to support them through start-up, early growth, and corporate financings.
Full-Service Banking Solutions for Law Firms
NewLaw Banking provides a full suite of banking products for law firms, including business checking1, savings2, as well as a wide spectrum of loan and financing options3, such as attorney lines of credit, IOLTA4 accounts and treasury management5. It is our mission to help forward-thinking law firms with capital needs for initiatives, including:
Loans for attorneys to launch a new firm
Expansion into new practice areas or office locations
Development of innovative legal service tools
Lending Solutions for the Legal Industry
Our team understands that running a contingency or hourly billing based legal business requires flexible and reliable sources of funding, and we work with law firms and other NewLaw businesses of all sizes to facilitate stability and growth. 
Working Capital Lines of Credit provide on-demand funds for irregular cash cycles and operating expenses. Lines are tailored to your business needs with flexible terms and repayment timelines.
Corporate Card Programs to manage business development expenses and accounts payable customized to your needs. 
Partner Buy-in Solutions to empower new partners to share in equity with flexible loan options and repayment terms. 
Term Debt Structures to fund capital expenditures, innovation initiatives, and expansions with loans that have flexible durations and payment terms.
Case Cost Funding to complement other third party litigation financing options. 
Treasury Management Services for the Legal Industry
Western Alliance Bank offers treasury management solutions that are customized for each client to optimize cash flow, payables management, interest earned and fraud protection, all delivered with a white-glove, consultative approach. Our team is well-versed in legal industry best practices and serves as an extension of your settlement administration team. 
Cash Position Reporting to easily access account balances
Corporate Cards to simplify cash flow and expenses
Developer Hub to automate banking information and actions
Complete Treasury Offerings to better manage your business
A Wealth of Industry Knowledge
We aren't just bankers to the legal profession. We're students of the fast-evolving changes in the business of law. We're watching as pressure from corporate clients, new market entrants, and other forces are pushing law firms to deliver more efficient services—and creating business opportunities for those who can meet these demands for greater productivity.
Specialized Banking for Class Action & Mass Tort Settlements
Western Alliance Bank is your resource for specialized banking for law firms, claims administrators and related businesses managing complex class action, mass tort and bankruptcy settlements. Our committed team brings you decades of expertise in supporting all phases of the settlement process, from escrow through distribution, with industry-leading digital payments provided by our subsidiary, Digital Disbursements. Through your single point of contact, you'll find a highly personalized banking experience with a focus on exceptional service, flexibility and integrity.
Banking Tailored to the Legal Profession
With Western Alliance, you'll find customized business banking products and solutions to meet the needs and timelines of your firm.
Qualified settlement fund (QSF) banking
General litigation settlement fund banking
Bankruptcy receiverships and court-appointed monitorships
Simple-to-complex attorney-focused fiduciary accounts
Operating and IOLTA accounts
Financing for working capital and case costs 
Streamlined, same-day turnaround for new accounts after initial setup
Building Community in the Industry
We're dedicated to building a community in the legal industry where practitioners of all levels can come together to discuss the evolution of class action and mass tort litigation. The Western Alliance Bank Class Action Law Forum™ is an annual conference held in collaboration with University of San Diego School of Law. Each year, attendees hear new and relevant insights from speakers and panelists such as sitting federal judges, along with top defense and plaintiffs' attorneys. 
Class Action Law Forum™
Western Alliance Bank's Annual Class Action Law Forum™ (CALF) is held in collaboration with University of San Diego School of Law and directly benefits the Keith F. Park Endowed Scholarship Fund. Each year attendees hear new and relevant insights from speakers and panelists such as sitting federal judges along with top defense and plaintiffs' attorneys. To learn more about our Class Action Law Forum, see below.
Class Action Law Forum™ (CALF)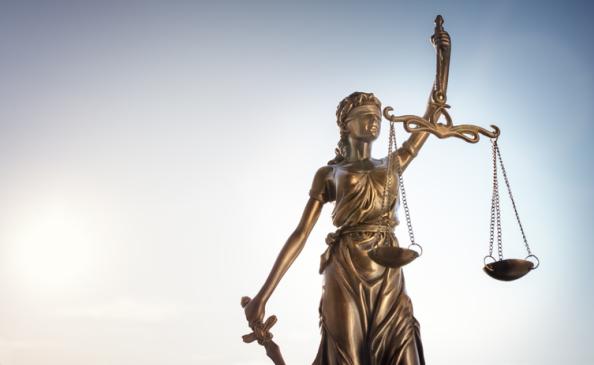 Giving the Class the Choice They Deserve
Increase Payment Success Rates While Reducing Distribution Cost
Western Alliance Bank's innovative digital disbursement technology addresses the evolving payment needs for class actions, mass torts and bankruptcy payments in the legal industry. Digital Disbursements, a proprietary platform and a subsidiary of Western Alliance Bank, enables claimants to choose how they would like to receive their payments, with options ranging from direct-to-bank account to popular digital wallets.
Digital Disbursements can significantly increase payment efficacy, reduce unclaimed funds, and by limiting the use of paper checks, also limit distribution costs. Our platform can also reduce potential fraud through machine learning, strong risk management infrastructure and digital fingerprint analysis.
We offer the widest array of digital payment options to not only simplify payments, but also solve one of the biggest issues in settlement fund distribution getting payments into the hands of unbanked claimants, who are often required to pay high fees for check-cashing services. Our pay menu options include Zelle, Venmo. PayPal, Mastercard Prepaid Cards, and traditional methods including Direct Deposit, and Paper Check by Mail.

To learn more about our Digital Disbursements or to request a demo of our platform, please contact Jeff Richardson at [email protected] 
Juris Banking Group
Experience Matters
Our team is like you. We're innovative, entrepreneurial professionals who have observed changes in the legal profession and decided to lead them rather than follow. And like you, we're unique. Western Alliance Bank has assembled a commercial banking group completely dedicated to serving NewLaw businesses.
1. Refer to the disclosures provided at account opening and the Schedule of Fees and Charges for additional information.
2. Withdrawal transaction limits apply. Refer to the disclosures provided at account opening and the Schedule of Fees and Charges for additional information.
3. All offers of credit are subject to credit approval, satisfactory legal documentation, and regulatory compliance.
4. Inquire with a relationship manager to confirm we are approved to offer IOLTA accounts in your state.
5. All offers of credit subject to credit approval. Some products and services may be subject to prior approval or fees. Please contact a Treasury Management Advisor and Relationship Manager for additional details that may apply based on products and services selected.