Western Alliance Bank's Correspondent Mortgage Solutions team specializes in the acquisition of Non-Agency QM and Non-QM residential home loans. We partner with independent mortgage banks, financial institutions and credit unions nationwide. As a portfolio buy-and-hold purchaser of Non-Agency and Non-QM loans, Western Alliance Bank has the financial strength and experience customers value when originating and selling loans.
Our Expertise
Correspondent business partners benefit from our team's extensive experience in Non-QM and Non-Agency loan purchases, and our commitment to forging exceptional customer relationships. These capabilities are part of Western Alliance's strong expertise in a range of specialized mortgage services, including mortgage warehouse lending. Importantly, our reputation as one of the best banks in the country is a match for the confidence and trust your residential mortgage clients have in you.
Correspondent Mortgage Solutions Experts
Medium length display heading
Correspondent Mortgage Solutions offers customized funding tailored to meet the needs of residential mortgage lenders around the country through a selection of specialized loan purchase programs.
Our buy-and-hold approach provides the flexibility you need to make funding decisions with superior responsiveness and agility. As a full-service bank designed for business, we're focused on helping your company serve your customers and meet your goals.
Types of Residential Loan Programs and Solutions:
Jumbo Prime
Expanded Non-Agency
Streamlined
Bank Statement Documentation for self-employed borrowers
Asset Qualifier
Debt Service Coverage Ratio (DSCR)
Investment Transaction
Scratch and Dent
Interest Only
Exception customization for the right borrower that doesn't fit program guidelines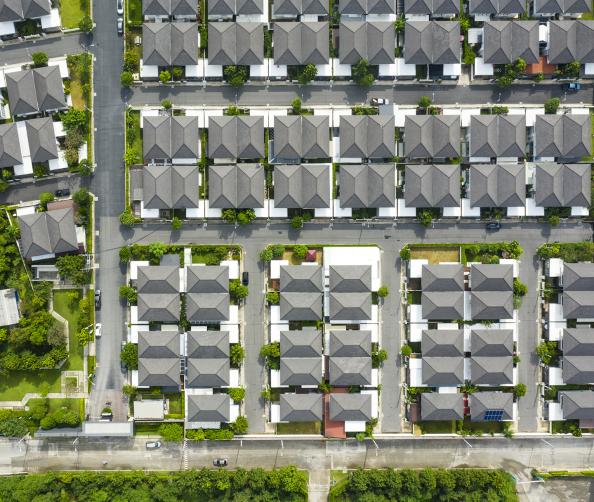 Benefits to Mortgage Lenders
Customized Solutions
Access an Assured Source of Funding and Liquidity
Western Alliance Bank's portfolio program delivers reliable solutions unrestricted by standard securitization guidelines.
Our relationship managers work with you to customize mortgage parameters for your individual business profile and strategic needs.
Diverse Lending Opportunities
Lend to a Broader Diversity of Borrowers
Our funding approach offers extensive options for Non-QM and Non-Agency circumstances.
We understand complex Non-Agency borrower situations, and we're operationally equipped with a process that gives your staff the tools needed to deliver efficient and reliable decisions to your borrowers.
Confident Decision-Making
Confident Non-Agency and Non-QM Decision-making
Our systems integrate with industry-leading Product & Pricing Engines (PPE).
We offer simplified prior-to-close program eligibility review and easy-to-navigate documentation requirements.
Our online portal, MortgageVue, offers innovative program qualification tools, exception capabilities, scenarios and access to product brochures, program guidelines and other resources.
Customer Experience
Give Your Customers Peace of Mind and an Outstanding Experience
By choosing Western Alliance Bank, you offer your residential mortgage customers the peace of mind that comes with a quality banking resource to hold and service this key personal asset.
Your clients also will experience the excellent customer service Western Alliance is known for.
Full Support
Find Ready Answers and Full Support
We have decades of industry experience and a culture of accessibility and responsiveness.
Our complete mortgage platform provides end-to-end solutions you and your customers can count on.
About Us
Specialized Mortgage Services
Western Alliance Specialized Mortgage Services, a national banking group within Western Alliance Bank, Member FDIC, delivers comprehensive funding resources to mortgage originators and independent mortgage bankers nationwide. Led by experienced senior industry executives, the relationship banking team offers warehouse lending and mortgage servicing rights (MSR) with exceptional responsiveness. Specialized Mortgage Services is part of Western Alliance Bancorporation, which has more than $65 billion in assets. Influential sources from Forbes to American Banker again rank Western Alliance Bank among the top U.S. banks in 2023. With significant national capabilities, the Specialized Mortgage Services Group delivers the reach, resources and deep industry knowledge that make a difference for customers.