What Is Venture Debt?1
Venture debt financing is a loan designed to extend the runway for fast-growing companies. Our venture debt bankers can advise you on the many benefits of venture funding after an equity round. We'll also help you explore how you might combine venture debt with other funding structures, such as Asset-Based Lending, to make the most of your opportunities.
Preserves control: Venture debt offers economic upside for investors, founders and employees as the least dilutive early-stage financing option.

Extends your company's cash runway: Venture debt funding secures time for founders to reach value milestones.

Offers a "bridge" between equity rounds: Rather than issuing equity to finance upcoming growth, your company may be able to raise equity at a higher valuation after a critical milestone has been achieved (further minimizing dilution).

Supplements existing equity: Venture debt allows founders to leverage venture capital investments and preserve investors' dry powder for your company's future needs.
Complete Banking Solutions1
One bank relationship manager who understands you and your business means better solutions to help your company grow — without the need to introduce yourself again and again. We offer the power of full-service business banking backed by the intelligence of our innovation experts.  
About Us
Contact Us
We understand startups. We have locations in innovation hubs across the U.S. With us, you'll find strong resources and expert banking for growing companies.
Get In Touch
Western Alliance Bank Headquarters
1 East Washington Street
Suite 1400
Phoenix, AZ 85004
United States
See All Locations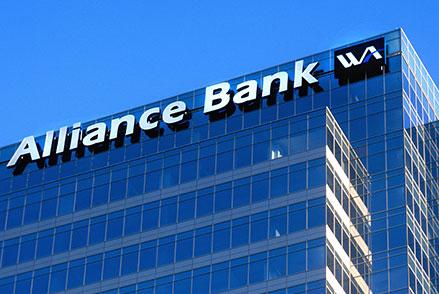 1. All offers of credit are subject to credit approval, satisfactory legal documentation, and regulatory compliance. Borrowers are responsible for any appraisal and environmental fees plus customary closing costs, including title, escrow, documentation fees and may be responsible for any bank fees including bridge loan, construction loan, and packaging fees.