Learn more about the Consolidated Appropriations Act and other financial relief approved by the federal government in response to COVID-19.
Paycheck Protection Program (PPP)
Loan Forgiveness Update
Now is the time to pursue loan forgiveness for Small Business Administration PPP loans issued in the first round of the program. If your business received a PPP loan in the first round of funding and has not yet applied for forgiveness, please reach out to your Relationship Manager to begin the application process as soon as possible to avoid the start of loan payments.
Soon, we'll begin working with clients that received loans greater than $150,000 in the second round of PPP funding regarding the forgiveness process.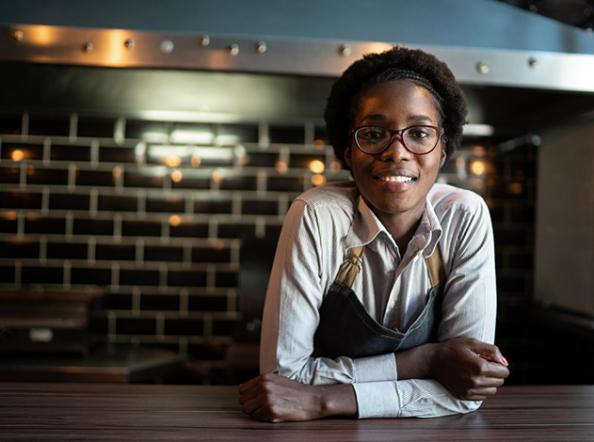 New SBA Forgiveness Portal for Second Draw Loans of $150,000 or Less
A new and easy-to-use portal from the Small Business Administration now is available to streamline loan forgiveness for second draw PPP loans of $150,000 or less.
Instead of working with your banker to navigate this process, this new portal lets you expedite the forgiveness process and connect directly with the SBA.
For second draw PPP loans of $150,000 or less, you can directly secure loan forgiveness through this new, simple and secure process with the SBA. Here is the link to get started: SBA Direct Forgiveness Platform and a step-by-step guide from the SBA.
Please note that if you received your first PPP loan during the second round of the program, the SBA Direct Forgiveness Platform is not available. Please contact your Relationship Manager to begin the appropriate process.
Learn more via the SBA's comprehensive information about PPP loan forgiveness.
COVID – 19 Relief Options
The SBA is currently providing businesses other COVID-19 funding options including Shuttered Venue Operators Grants, Economic Injury Disaster Loans (EIDL) and the Restaurant Revitalization Fund, among others.
For details on the SBA's current relief efforts and cross-program eligibility, visit the SBA's dedicated Coronavirus Relief webpage.