Building California with The Brady Companies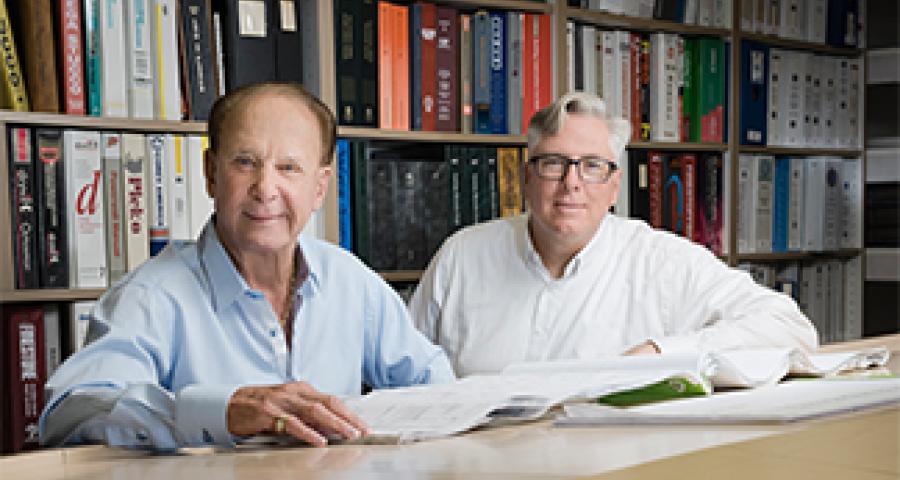 Building California with The Brady Companies
The Brady Companies have been involved in building California since 1946. The third generation of founder E.F. Brady's family is still leading this high-performing set of companies specializing in drywall, plaster, lath and more, all geared toward major commercial projects.
This venerable construction company is itself built in an unusual way: three separate companies, one serving San Diego, one focused on the L.A. region, and one based in Central California reaching up to the Bay Area. All share a single management framework, one holding company which handles key functions including IT, audit, insurance, risk management, taxes and banking, according to Harry Schirer, only the third CFO for the organization since 1958.
Key recent projects for The Brady Companies, which employ up to 1,000 people at any given time, range from the new federal courthouse in downtown San Diego and a brand new graduate student dorm at University of California, San Diego, to a broad set of hospitals and other medical buildings for healthcare powerhouse Kaiser Permanente in and around Los Angeles, and even the still-in-progress, incredible new campus in Menlo Park for a ubiquitous social media company.
The Brady Companies value their long-term clients and their longterm relationship with Torrey Pines Bank, which handles a strategic set of treasury management services and more than 25 different accounts. "For me as CFO, I want the vast majority of our money earning returns, but we also need cash and I am constantly juggling to make the most of our resources," says Schirer. "The team at Torrey Pines Bank is phenomenal and we are beyond happy with them. With every part of the bank we touch, we feel like an important client."
Schirer has even more to say: "Torrey Pines Bank is completely customer-centric. They email and call me back right away, always. They're just very, very responsive."
In today's world where cyber-security is part of doing business, having a personal dimension to a corporate banking relationship is more important than ever. "Like most businesses, we've had fraud attempts. I've worked with the Torrey Pines Bank fraud department and they've never let me down. They know our typical patterns, with wire transfers for example, and if something looks strange they will call me," adds Schirer.
"I would recommend Torrey Pines Bank to other businesses – and in fact I have. Why? Because the bank is large enough to handle all our complex needs and is still small enough to know who we are."