Cavignac & Associates: A Passion for Improving Businesses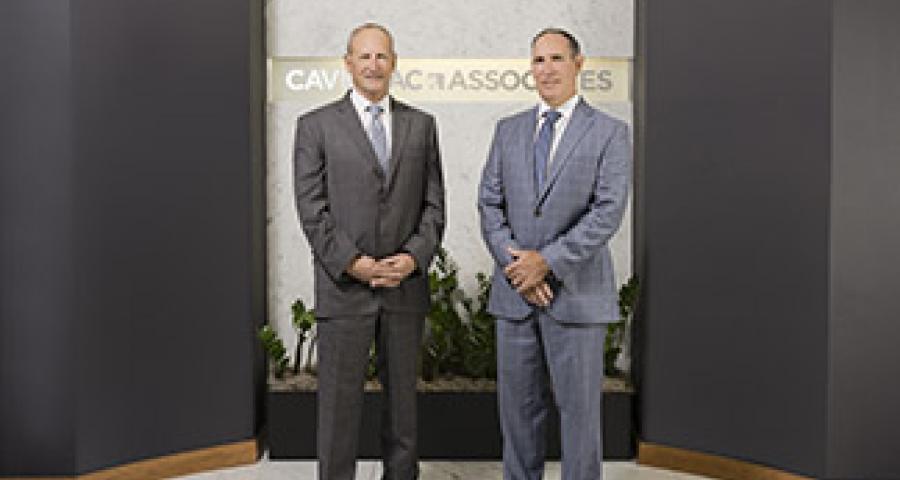 Cavignac & Associates: A Passion for Improving Businesses
Founder and Managing Principal Jeffrey Cavignac gets to the point right away: "In a few words instead of 50, we are passionate about our risk management process."
But this is far from the only core value at work at this leading, San Diego based risk management and insurance company, Cavignac & Associates.
There's delivering results: "We help our clients lower the frequency and severity of claims. All of our competitors talk about it. We do it."
And relationships: "For the most part, that's why our clients are based predominately in Southern California. We need face time to do our job. This is a relationship business."
And loyalty: "The way we hooked up with Torrey Pines Bank is we needed a loan to buy out a partner. Our old bank was vacillating. Robert Sarver, Executive Chairman, WAL Bancorporation, walked in and said, 'Tell me what you need.' We had a solution in about five minutes. They've been our bank ever since."
Now nearly 15 years later, Cavignac & Associates serves businesses where mitigating and reducing risk really matters – real estate development, construction and design professions, professional liability corporations and manufacturing – with another specialty in nonprofit organizations. The firm utilizes a rigorous risk assessment and mitigation process, and brings sizable professional expertise to what, in Cavignac's view, is about helping people make their businesses better. "The insurance business in our sector is not what people think it is. No day is the same. This is a people business that gives us the opportunity to act as advisors about something that is highly valued by our clients."
The value embedded in the firm's relationship with Torrey Pines Bank hits some of the same essential notes: relationship, responsiveness, commitment to the Southern California business community, and putting a premium on expertise. "Torrey Pines Bank took the time to learn our business, they understand our needs and they deliver. They earned our business and they keep doing it," says Jim Schabarum, another of the firm's six principals.
"We've been fortunate to work with great strategic partners, including Torrey Pines Bank. As our firm has grown, Torrey Pines has worked with us each step of the way," says Schabarum. In addition to operating accounts and a line of credit Cavignac & Associates takes pride in not tapping, Torrey Pines has provided key financing for the transfer of partner shares – strategic support for the firm's growth.
The two organizations have found other connections as they serve Southern California companies: "We many times have common clients, and this allows us to work together for some of the businesses we serve," adds Schabarum. "This is a relationship that is very important to us." Or as Jeffrey Cavignac puts it, "We've never shopped banks."