Commercial Real Estate Lending
Where Flexibility Meets Experience
Your commercial real estate projects benefit from a bank with a vision that matches yours — and the resources to help you achieve it. Our bankers know local markets inside and out. And our entrepreneurial way of thinking moves your projects forward on your timeline. Let's build together.
Commercial Real Estate Financing Solutions1
We have all the tools you need to finance commercial real estate development, homebuilding and other construction projects of every scope. Our strong commitment to the real estate industry in our markets is backed by sizable national resources and a streamlined approval process. 
Customer-focused approach: You'll have a dedicated, experienced real estate banker — and a single point of contact — for all your professional and personal banking needs.

The resources you need in one place: From term financing for acquisition and development to construction loans and asset repositioning, our strong backing gives homebuilders, real estate developers and investors greater peace of mind.

Wide range of loan types: Request commercial real estate loan funding for a wide range of different property types, including industrial, hospitality, mixed-use, multifamily, office, retail, residential and charter schools, as well as CAPEX lines of credit.

Innovative green solutions: We offer commercial and industrial real estate developers and property owners Commercial Property Assessed Clean Energy (C-PACE) financing for qualifying energy-efficiency improvements and renewable energy projects.

Advanced cash flow management: We help you monitor and project cash flow to enhance working capital and liquidity. We'll optimize your transactions for better cash management.

Sophisticated solutions: From mitigating currency risk to responding on a dime to changes in the marketplace, our seasoned bankers are by your side.
Real Estate and Construction Banking Solutions1
Find solutions that go beyond commercial real estate loans to encompass all you need in a bank. And with our customer-focused approach, you get a dedicated, experienced relationship manager who's invested in your success.
CRE Banking
Responsive Real Estate Lending
When RED Development planned to turn an empty parcel in downtown Phoenix into the 1.2 million-square-foot, mixed-use CityScape, it called on Western Alliance Bank. "It's hugely important to us to work with a bank that knows our industry, our company and our people. They know real estate, but they also know us." – Mike Ebert, Managing Director, RED Development  
View Commercial & Corporate Banking Solutions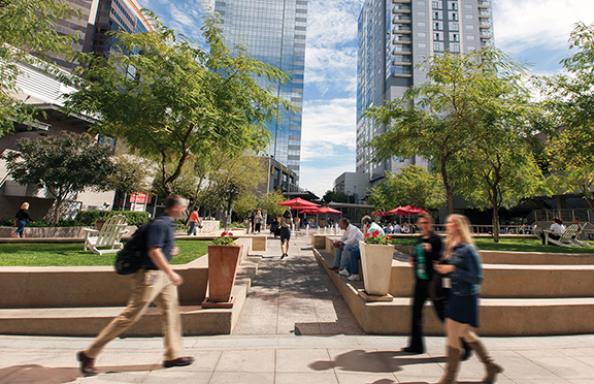 Solutions for Business
Our Commercial Real Estate and Construction Experts
Your commercial real estate projects benefit from a bank with a vision that matches yours – and the resources to help you achieve it. Our real estate experts' combined experience, knowledge of local markets and flexible funding strategies will help take your project to the next level. Whatever your requirements, you'll receive customized attention and service designed to meet your needs and timeline. Let's build together.
About Us
Contact Us
Let's talk about your next commercial real estate project. Our relationship-oriented bankers are prepared to add our expertise to yours to help you take your real estate financing to the next level.
Get In Touch
Bridge Bank Headquarters
55 Almaden Boulevard
Suite 100
San Jose, CA 95113
United States
See All Locations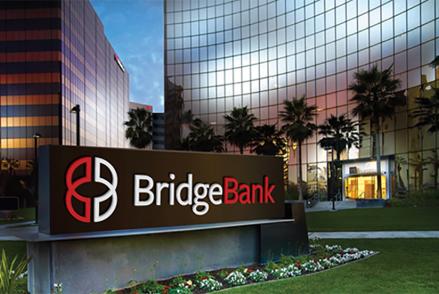 1. All offers of credit are subject to credit approval, satisfactory legal documentation, and regulatory compliance. Borrowers are responsible for any appraisal and environmental fees plus customary closing costs, including title, escrow, documentation fees and may be responsible for any bank fees including bridge loan, construction loan, and packaging fees.