Western Alliance Bancorporation Issues Statement Disputing Recent Financial Times Article
PHOENIX --(BUSINESS WIRE)-- Western Alliance Bancorporation ("Western Alliance" or the "Bank") (NYSE: WAL), the holding company for Western Alliance Bank, today issued the following statement in response to an article published by the Financial Times.
The Financial Times' report today that Western Alliance is considering a potential sale of all or part of its business is categorically false in all respects. There is not a single element of the article that is true. Western Alliance is not exploring a sale, nor has it hired an advisor to explore strategic options.
It is shameful and irresponsible that the Financial Times has allowed itself to be used as an instrument of short sellers and as a conduit for spreading false narratives about a financially sound and profitable bank.
We are considering all of our legal options in response to today's article.
About Us
Torrey Pines Bank
Torrey Pines Bank, the Southern California division of Western Alliance Bank, Member FDIC, delivers relationship banking that puts clients at the center of everything. Founded in 2003, Torrey Pines Bank offers a full spectrum of tailored commercial banking solutions delivered with outstanding service. With offices throughout San Diego, Los Angeles and Orange County, Torrey Pines Bank is part of Western Alliance Bancorporation, which has more than $70 billion in assets. Major accolades include being ranked as a top U.S. bank in 2023 by American Banker and Bank Director. As a regional bank with significant national capabilities, Torrey Pines Bank delivers the reach, resources and local market expertise that make a difference for customers.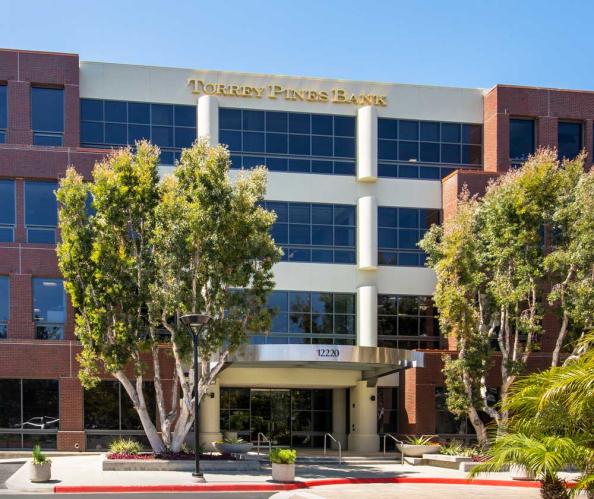 Cautionary Note Regarding Forward-Looking Statements
This release contains forward-looking statements that relate to expectations, beliefs, projections, future plans and strategies, anticipated events or trends and similar expressions concerning matters that are not historical facts. Examples of forward-looking statements include, among others, statements we make regarding our expectations with regard to our business, financial and operating results, including deposit balances, capital ratios and unrealized losses on investment securities, future economic performance, and dividends. The forward-looking statements contained herein reflect our current views about future events and financial performance and are subject to risks, uncertainties, assumptions, and changes in circumstances that may cause our actual results to differ significantly from historical results and those expressed in any forward-looking statement. Some factors that could cause actual results to differ materially from historical or expected results include, among others: the risk factors discussed in the Company's Annual Report on Form 10-K for the year ended December 31, 2022, as filed with the Securities and Exchange Commission; the potential adverse effects of unusual and infrequently occurring events, including bank failures; changes in general economic conditions, either nationally or locally in the areas in which we conduct or will conduct our business; the impact on financial markets from geopolitical conflicts; inflation, interest rate, market and monetary fluctuations; increases in competitive pressures among financial institutions and businesses offering similar products and services; higher defaults on our loan portfolio than we expect; changes in management's estimate of the adequacy of the allowance for credit losses; legislative or regulatory changes or changes in accounting principles, policies or guidelines; supervisory actions by regulatory agencies which may limit our ability to pursue certain growth opportunities, including expansion through acquisitions; additional regulatory requirements resulting from our continued growth; management's estimates and projections of interest  rates and interest rate policy; the execution of our business plan; and other factors affecting the financial services industry generally or the banking industry in particular. Any forward-looking statement made by us in this release is based only on information currently available to us and speaks only as of the date on which it is made. We do not intend and disclaim any duty or obligation to update or revise any industry information or forward-looking statements, whether written or oral, that may be made from time to time, set forth in this press release to reflect new information, future events or otherwise.