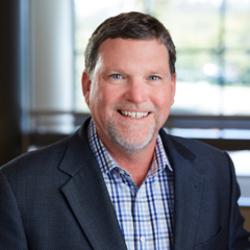 John Maguire
Division CEO
John Maguire is division CEO of Torrey Pines Bank. As one of the founding officers of Torrey Pines Bank, he joined Robert Sarver and Gary Cady in launching the organization in 2003.
At Torrey Pines Bank, Mr. Maguire became Executive Vice President in 2007, and previously managed the bank's La Mesa office.
In the San Diego community, Mr. Maguire has been actively involved with the YMCA for more than 25 years and is a former chairman of the board for the YMCA of San Diego County.
Mr. Maguire earned a Bachelor's degree from the University of San Diego in Business Administration. He is also a graduate of Pacific Coast Banking School in Seattle.
About Us
Torrey Pines Bank
Torrey Pines Bank, the Southern California division of Western Alliance Bank, Member FDIC, delivers relationship banking that puts clients at the center of everything. Founded in 2003, Torrey Pines Bank offers a full spectrum of tailored business banking solutions and outstanding service, with offices throughout San Diego, Los Angeles and Orange County. Part of top-performing Western Alliance Bancorporation, with more than $65 billion in assets, Torrey Pines Bank has the reach, resources and local market expertise that make a difference for customers.