Our Strengths Make a World of Difference
We offer advice and direct access to a team of experienced market professionals, dedicated to developing a long-term partnership with your business. Our solutions are customized for your specific situation, risks, exposures, size and business complexity. In addition, we have an extensive network of contacts in other disciplines and geographies, and we can provide introductions where needed.
Foreign Exchange Services
As your business expands internationally, we offer a suite of Foreign Exchange (FX) products and services to help you manage international payments and collections, open a multi-currency account as well as identify and mitigate foreign currency exposure. We're especially strong in markets where technology companies operate consistently, including India and China. We also offer competitive pricing and access for foreign exchange since we buy and sell currencies on the global interbank market.
Outgoing Foreign Currency Payments: Manage your FX payments in over 90 currencies on our online eFX Trading Platform, in a highly secure environment with multi-level approvals and authorizations.
Incoming Foreign Currency Payments: Receive incoming foreign currency payments leveraging our extensive network of global correspondent bank accounts.
Multi-Currency Account (MCA) Service:  Open a foreign currency denominated demand deposit account in over 20 currencies, and effectively manage two-way currency flows on a single platform that provides robust reporting.
Personalized FX Advisory Services: Personal access to our team of experienced foreign currency and international market advisors, who can help your company navigate the complexities of global markets and develop strategies to mitigate any current or future currency exposure.
Foreign Exchange Hedging: Protect your business from foreign exchange fluctuations with products that can effectively FX hedge exposures and mitigate FX rate volatility, including Forward Contracts, Window Forward Contracts, Non-Deliverable Forwards Contracts and FX Swaps.
Trade Finance Products and Services1
Expanding your business internationally means navigating complex multinational markets, preparing documents of trade, shipping, payments and more. Our Trade Finance products and services can mitigate the risks associated with getting paid from foreign customers, selling to customers in foreign markets and buying goods from suppliers/vendors in foreign counties.
Standby Letters of Credit: While most commonly used to support domestic lease obligations, standbys can also be used to facilitate your international business for Performance Bonds or Bid Bonds. 
Commercial Letters of Credit: A commercial letter of credit substitutes the credit rating of a bank with that of an importing party. If you are importing, we can open an import letter of credit for your customer and serve to negotiate or advise your export letters of credit.
Documentary collections: Similar to a letter of credit, we can assist you with your documentary collection needs (documents against payment and documents against acceptance).
Export-Import (EXIM) Bank Working Capital Guarantee Loans: Torrey Pines Bank is backed by Western Alliance Bank, who was given the prestigious designation of High Plus Delegated Authority by EXIM because of our proven record of expertise with the program to leverage your foreign receivables and export-related inventory.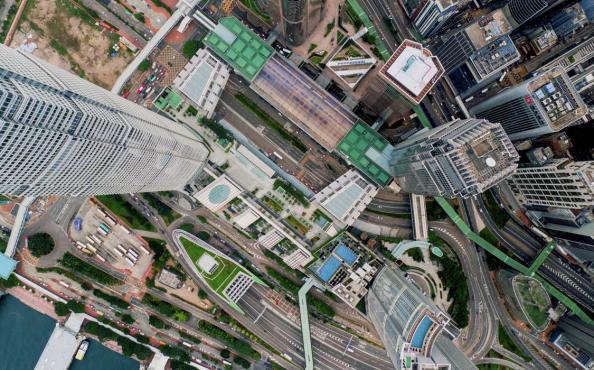 Interest Rate Hedging
Managing floating rate debt creates uncertainty of future interest expense making financial planning difficult. Finding the right structure and tool is key to predicting cash flow, protecting profit and reducing losses.
The Interest Rate Hedging team leverages extensive hedging experience to help your business mitigate risk. Our expert bankers are dedicated to developing customized solutions through the prudent use of interest rate swaps, caps and collars to manage interest rate risk. Whether your company is experienced with hedging or exploring opportunities for the first time, our dedicated experts can help you successfully manage the complexities of mitigating interest rate risk.
Our Global Markets Group
When you work with our Global Markets Group, you gain a client-focused relationship manager and a team with the experience and understanding to help you navigate the global markets.
About Us
Contact Us
Whether your needs are related to foreign currency exposure management, trade finance, or interest rate hedging, our experienced staff, custom-tailored solutions, and a focus on a long-term relationship with you can help you seamlessly navigate these markets.
Get In Touch
Torrey Pines Bank Headquarters
12220 El Camino Real
Suite 200
San Diego, CA 92130
United States
See All Locations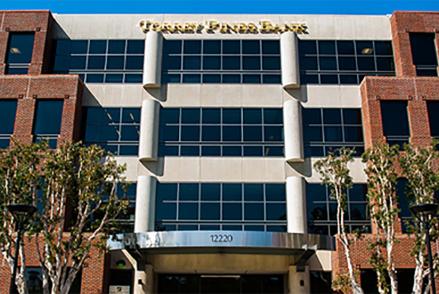 1. All offers of credit are subject to credit approval, satisfactory legal documentation, and regulatory compliance. Other related fees may apply. Refer to the disclosure provided at account opening and the Schedule of Fees and Charges for additional information.