ZLINE Kitchen and Bath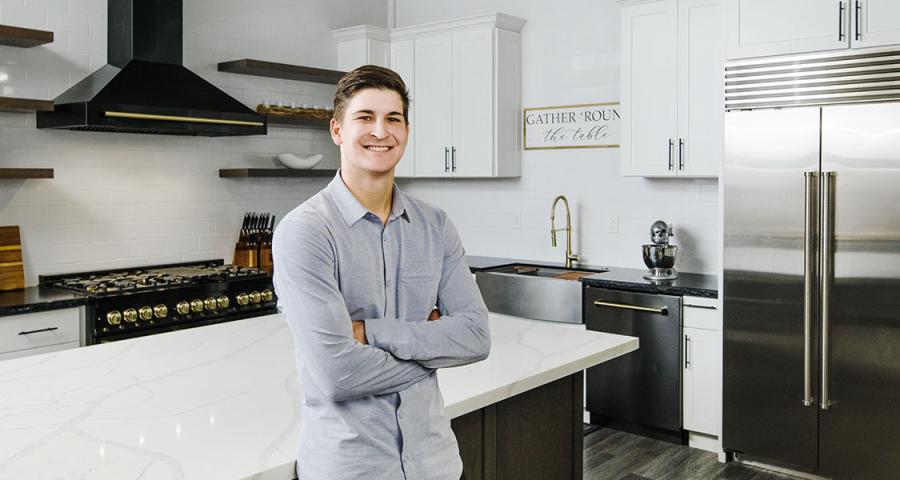 When shoppers visit their local big box store in search of distinctive appliances, they can choose among the typical brands — or they can opt for ZLINE, an independent designer and manufacturer of affordable luxury appliances now available nationwide. 
ZLINE President Andrew Zuro founded the company as an Ohio real estate developer disenchanted with the ho-hum variety in high-end range hoods. ZLINE now offers much-admired ranges and hoods as well as dishwashers, microwaves, refrigeration and bath fixtures, all with a high-end look and ZLINE's signature, colorful knobs.
After a move to Reno in 2016, the business has expanded rapidly, with year-over-year growth that has neared 100% annually. The company is building a new headquarters in downtown Reno to complement its expanded local warehouse and four distribution centers in Ohio and Tennessee.
Since 2019, ZLINE has been a First Independent Bank client. "When we got to the point where we had a lot more demand in terms of needing to reach our rep if issues popped up day to day, we saw an incredible level of service [from First Independent Bank]," says ZLINE Controller Erik Johnson. "Kathy Flamm, our banker, has been great — in fact, she sometimes calls to let us know about an issue we weren't even aware of. She's around the corner, so at any time, she can pop in for a visit to make sure we have our needs met."
ZLINE turned to First Independent Bank for Treasury Management tools to keep the wheels (and knobs) turning smoothly. That includes international banking solutions to manage transactions with overseas suppliers. 
"We have gone through the process of receiving international wires, which has been relatively seamless," Johnson says. "As we transferred more operational activities over [to First Independent Bank], we saw how easy it could be to do online wires, and we were able to simplify processing compared to our prior bank. All of the online banking capability has been so easy, and in our experience, better than the competitors."
First Independent Bank has teamed with ZLINE close to home, too. "More than anything, beyond just general banking needs, when you join with First Independent Bank, at least in our experience, it opens up a lot of doors to a long-term relationship with the community," Johnson adds. "First Independent Bank has really helped us build our local presence."
From a shared spirit of giving back to the community to highly responsive service, a proven commitment to clients and their success distinguishes Western Alliance Bank and its divisions, including First Independent Bank. Our bankers specialize in tailoring innovative solutions to meet each client's needs. To draw on our deep industry expertise and national resources, contact a First Independent Bank relationship manager.