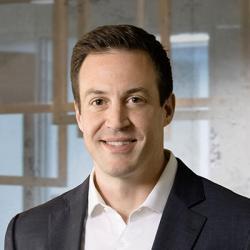 David Fragale leads Western Alliance Bank's Blockchain & Digital Assets business line, counseling clients in this emerging area and developing product innovations building on his role as an early adopter and thought leader in blockchain technology in financial services.
Prior to joining Western Alliance in early 2022, Mr. Fragale held C-level positions at venture-backed blockchain companies and was a Finance professor in blockchain at West Virginia University. He has lectured at MIT, Northeastern University and the CFA Institute. Previously, he was a key leader in blockchain projects at PwC, advised the U.S. Intelligence Community on national security risks associated with cryptocurrencies and was named an MIT Sloan Fellow in Innovation and Global Leadership.
He earned a Bachelor of Science degree in Finance from West Virginia University and an MBA from the MIT Sloan School of Management.
About us
Western Alliance Bank
Western Alliance Blockchain & Digital Assets, a national banking group within Western Alliance Bank, Member FDIC, innovates and implements blockchain and digital asset solutions to help commercial banking clients nationwide achieve greater scale and speed. Led by a team of industry experts, the Blockchain & Digital Assets group serves a distinct industry vertical focused on innovators in digital assets and fintech markets.