Features & Benefits1
Streamlines payments
Includes eZBusiness, an intuitive online administrative management tool
Automates payables and reconciliation
Enhances cash management
Integrates with expense management systems
Mobile wallet capability
Provides robust reporting to manage the program and employee cardholders
Enables management reports that simplify recordkeeping and tax preparation
No over limit fees1
Offers real-time fraud monitoring and support around the clock
Other Key Facts
Tailored lines of credit
No annual fee
Scorecard Rewards2
Earn points toward cash back, gift cards, merchandise, travel and more
Choose from gift cards for popular restaurants and retailers, or select from thousands of items including name brands like Apple®, Dyson® and Sony® at ScoreCardRewards.com
Additional Tools from VISA3
Visa Commercial Format connects with your expense management system
Visa also offers Supplier Matching Services; Travel and Emergency Assistance; and Auto Rental Collision Damage Waiver
Easy Online Program Management with eZBusiness
Our convenient, online credit card management platform helps your business do more 24/7. Control, track and report business card purchasing with ease. Because eZBusiness Card Management is always available, company administrators can access the program whenever it's convenient to:
Add new users and request replacement cards
Reset user passwords
Manage cardholder limits and user entitlements
Make online payments
Review statements
Setup recurring payments or autopay
About Us
Contact Us
Whether you're looking for corporate credit card options or other resources and strategies to support your business, your dedicated relationship manager will take time to understand your goals and help you choose customized solutions to reach them. Contact us today to learn more.
Get In Touch
Bridge Bank Headquarters
55 Almaden Boulevard
Suite 100
San Jose, CA 95113
United States
See All Locations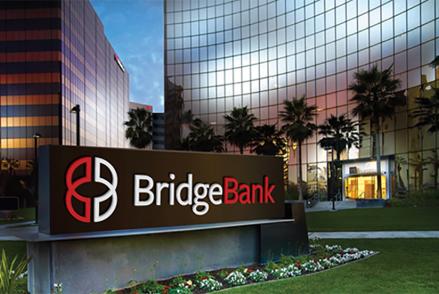 1. All offers of credit are subject to credit approval. Refer to terms and conditions for additional information. This card is issued by Western Alliance Bank and its divisions pursuant to a license from Visa USA Inc.Other fees including currency conversion exchange rates may apply.
2. Rewards reflect net eligible purchases and are subject to change. Credit card points expire after three years.
3. Refer to terms and conditions for additional information.