2023 Inaugural Research Report
Digital Payments in Class Actions and Mass Torts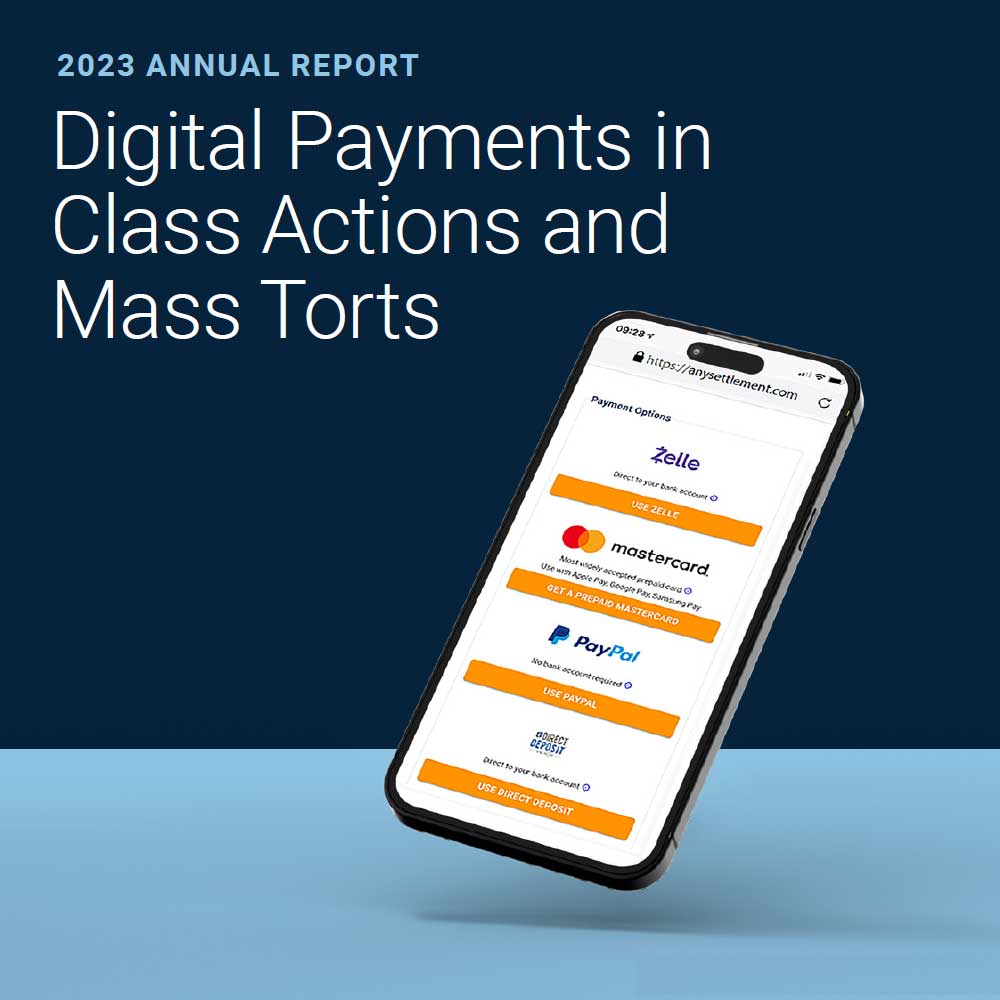 According to new research from Western Alliance Bank and Digital Disbursements, getting money into the hands of payees in class action and mass tort settlements is far more effective and efficient when those payments are completed through digital methods rather than traditional paper checks. Download our research report based on information from 267 class action and mass tort distributions handled through 22 settlement administrators.
Escrow Phase Solutions
As a full-service financial institution for law firms, claims administrators and related businesses managing class action and mass tort settlements, we're experts in implementing settlement best practices, process improvements and technological efficiencies. You'll get the support that helps provide a smooth process for the entire life cycle of large legal settlements.
Customized product suite
Competitive interest rates and fee structure
Master agreements to simplify setups
Direct relationship with co-counsels
Escrow depository agent
Variety of federally guaranteed deposit and investment options
Distribution Phase Solutions
For litigators of large legal cases, the hard work doesn't end when the court signs off on a settlement agreement. Ensuring that all parties receive their share of the proceeds requires regulatory experience and management prowess. You'll get the expertise and tools you need for the distribution phase of your settlement, with digital payment solutions through Digital Disbursements, designed to improve the process for all stakeholders — courts, governments, lawyers, claims administrators, and payees.
Seamless integration of a customizable pay menu into settlement claim forms  
Reporting tools for the wide range of accounting software
Master agreements to simplify setups
Direct relationships with law firms and claims administrators
Wide range of payment options available, including direct-to-bank account and digital wallets
Fraud protection
Banking Tailored to the Legal Profession
You'll find customized business banking products and solutions to meet the needs and timelines of the legal profession. Learn more about our banking for attorneys and law firms.
Escrow depository agent
Qualified settlement fund (QSF) banking
General litigation settlement fund banking
Bankruptcy receiverships and court-appointed monitorships
Simple-to-complex attorney-focused fiduciary accounts
Operating and IOLTA accounts
Financing for working capital and case costs
Customized treasury management services
Streamlined, same-day turnaround for new accounts after initial setup
Broader Banking Solutions
You'll find a complete range of commercial banking services and solutions designed to meet your firm's needs. You'll benefit from full-service business banking backed by the strength of Western Alliance Bank, one of the country's top-performing banks.
Banking for Settlement Services
Financial Services Geared to Large, Complex Settlements
You can rely on our team for innovative solutions that support even the most complex settlement processes. Clients choose us for our expertise, know-how and dedication to providing customized solutions for your specific needs — with responsive service that goes above and beyond. It's all supported by industry-leading technology from our subsidiary, Digital Disbursements that sets the standard for efficient claims payments.
Select cases we've supported:
$20 million business code violation settlement distributed to 1 million claimants
$1 billion criminal/civil pharma settlement distributed to 225,000 claimants
$1.6 billion securities class action distributed to 35,000 claimants
$408.5 million antitrust settlement distributed to 250,000 claimants
$135 million employment law violation settlement distributed to 8,000 claimants
$1.025 billion securities fraud distributed to claimants in 2021
About Us
Contact Us
We offer sophisticated products, advanced technology and an innovative approach, with highly skilled bankers who know your business, your industry and your market. You'll find a strong, trusted banking partner focused on safeguarding claimants' funds and managing a smooth, secure settlement distribution process. 
Get In Touch
Bank of Nevada Headquarters
2700 West Sahara Avenue
Las Vegas, NV 89102
United States
See All Locations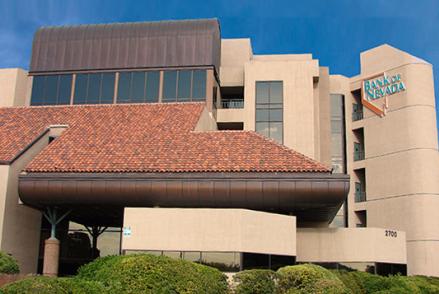 1. All offers of credit are subject to credit approval, satisfactory legal documentation, and regulatory compliance. 
2. Borrowers are responsible for any environmental fees plus customary closing costs, including title, escrow, documentation fees and may be responsible for any bank fees including bridge loan, construction loan, and packaging fees.