Circa Hospitality Group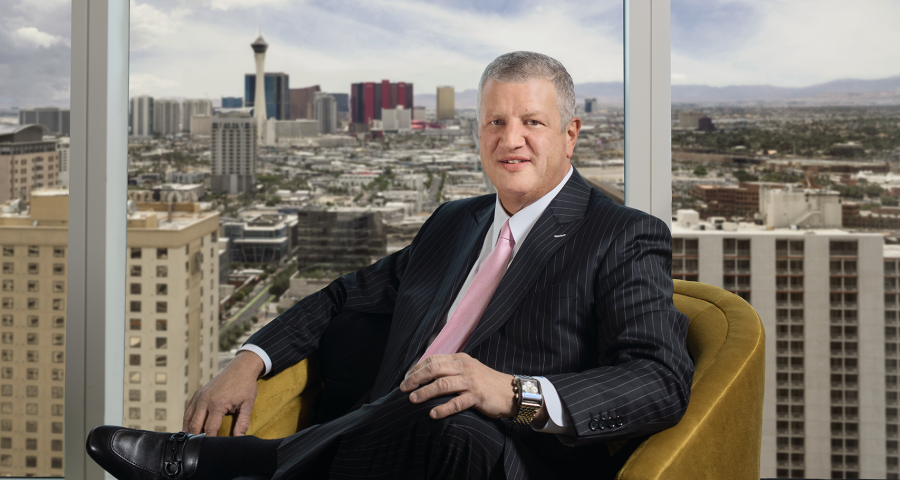 When it comes to gaming and entertainment, Circa Hospitality Group goes big on even the smallest details — and nowhere is that more apparent than the $1 billion Circa Resort, opened in Downtown Las Vegas in 2020.
Circa CEO Derek Stevens fell in love with Vegas as a teenager. He put in his stake in 2008 when he and his brother Greg purchased the Golden Gate Casino, originally established in 1906, followed in 2011 by the D Las Vegas (formerly Fitzgeralds). Then, in 2020, the team unveiled the first all-new hotel-casino built downtown in four decades, on a block right across the street from the Golden Gate and in prime position as the jewel of Fremont Street.
The tallest building off the Strip, Circa is tough to miss. Beyond its sleek exterior, the hotel and casino blend excitement and sophistication with a retro vibe that shouts "classic Vegas," while noteworthy, best-in-class features create a must-see experience that draws thousands of visitors. Circa Sports caters to sports betting with the world's largest sportsbook, while Stadium Swim® is the world's largest outdoor aqua theater, with a 143-foot screen. Circa's location offers mesmerizing views from the Strip to Sunrise Mountain in the east and the Red Rocks in the west. 
To develop the Circa Resort & Casino, Circa in 2019 secured a syndicated credit facility in which Western Alliance Bank participated. In 2021, the team turned to Western Alliance Gaming to lead the refinance of that existing senior secured debt, creating additional financial flexibility and significant cost savings. In part, the Circa team placed its trust in Bank of Nevada and Western Alliance due to their longstanding relationships. "We've known a lot of the crew at Bank of Nevada for 10 or 12 years," Stevens said. "Now, the relationship we've built helped us get cooking on the Circa deal and ultimately get the deal done." Western Alliance Bank served as the joint lead arranger, book runner and administrative agent to Circa Group's $420 million senior secured credit facilities. The successful syndication put Circa in prime position for continued growth.