Los Angeles Time's Real Estate Outlook Roundtable Features Insights from Senior Director of Commercial Banking Gregory Peterson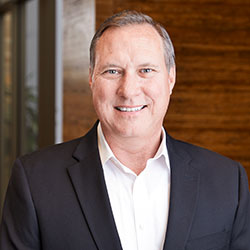 The Los Angeles Times recently spoke with Senior Director of Commercial Banking Gregory Peterson for a story on Oct. 3, 2022, about the questions that are top-of-mind for the real estate sector as we move into Q4 2022. 
After a tumultuous few years, many are wondering -- what changes and trends are here to stay for the long-term? What legal and financial issues need to be addressed? What new roles is technology playing? What will the real estate industry look like a year from now?
Peterson addressed these questions and more alongside two other industry experts, including the key opportunities and risks that are present for developers in 2022. "Developers are benefiting from strong demand for warehousing and industrial space – in Los Angeles and surrounding counties – led by companies' increased and ever-growing focus on logistics and distribution. Reinvestment in core downtown areas across the L.A. region also provides developers with value-creation opportunities in 2022 and beyond as markets continue to recover post-pandemic. As well, the regional multifamily market remains robust and continuing affordability issues related to home ownership could continue to push rents up," shared Peterson.