H+W Engineering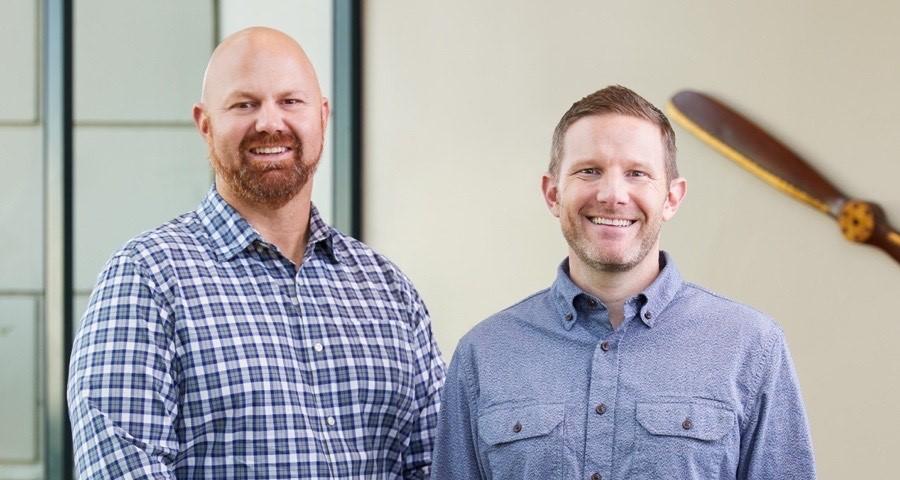 A Relationship Approach to Banking Puts the Pieces Together for H&W Engineering
H+W Engineering works to deliver large-firm service with a small-firm feel. As new Torrey Pines Bank clients, company co-founders Tom Harmon and Bryan Wayne realized they want the very same kind of service from their bank. 
The now 36-person engineering firm specializes in intelligent, cost-effective and efficient design for mechanical, electrical and plumbing projects.
As Harmon and Wayne navigated the country's recent business challenges, they concluded that their large, money-center bank simply didn't value them. They were overlooked for PPP funding because they believed the bank thought their firm wasn't large enough. Whenever they had a question about their accounts or wanted to pursue a growth, the partners were passed along from one customer service rep to another and considered themselves lucky to have their inquiries addressed, even on a surface level. 
Based on glowing feedback from other business owners, H+W Engineering opted to move their business accounts to Torrey Pines Bank, where they were matched with Lucy Romero, Senior Branch Banking Officer in the La Mesa office.
"We have a fantastic relationship and I love being part of their company's journey," said Romero. "Torrey Pines Bank takes an entrepreneurial approach to nurturing relationships with clients, just like H+W Engineering does with theirs. So it's been easy to develop our working relationship that has grown from deposits to a line of credit and now a pre-approval on a property purchase."
Harmon is an appreciative customer. "Lucy has really been an advocate for us. It's that simple," he said. "We don't feel like a number. She's always reaching out to check on us and looking out for our best interests."
When Romero called to inform the partners that they should let their payroll person know about an employee retention tax credit they could benefit from, Harmon and Wayne replied that they needed payroll help. Romero was quick to connect them to a payroll service partner. When they mentioned wanting to eventually purchase an office space rather than lease, she encouraged them to start the process so they could be prepared with a pre-approval in their pocket when the right purchase prospect arises. 
H+W Engineering sees a lot of growth in their future – a possible expansion out of state and opportunities to bid against major competitors on larger projects. "We know that whatever growth lies ahead, we have support from Torrey Pines Bank to help make that happen," said Wayne. "We need good partners to help us get ahead – and we finally feel we have that in our banking relationship."