Corporate Finance Solutions1
We invest in the syndicated loan asset class and syndicate senior debt transactions originated by Western Alliance, and offer:
Ability to agent and distribute larger loans, with syndication capabilities for large-scale financing needs.

Private placements of junior debt.
Loans Types1
Acting as an assignee or co-lender, we offer deep knowledge of where—and at what pricing and structure—transactions are occurring in your market. We provide expertise in:
Asset-Based Lending

Real Estate

Cash Flow Lending
Our Corporate Finance Specialist
Our Corporate Finance group brings together a set of best practices from our diverse financial and operational backgrounds to develop debt structures to meet clients' precise needs. We make it our business to learn all about your business, so we can leverage our expertise and relationships to craft the best financing structure using the distribution platform of Western Alliance Bank.
About Us
Contact Us
Our knowledge and capacity to provide the optimal corporate debt structure for your organization position Bank of Nevada as an ideal resource to help facilitate your business goals.
Get In Touch
Bank of Nevada Headquarters
2700 West Sahara Avenue
Las Vegas, NV 89102
United States
See All Locations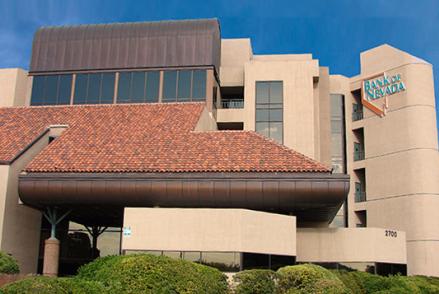 1. All offers of credit are subject to credit approval, satisfactory legal documentation, and regulatory compliance. Borrowers are responsible for any appraisal and environmental fees plus customary closing costs, including title, escrow, documentation fees and may be responsible for any bank fees including bridge loan, construction loan, and packaging fees.