Debt Strategies for Venture-Backed Startups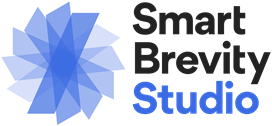 Recently, Mike Lederman, senior managing director in Bridge Bank's Technology Banking Group, met up with Smart Brevity Studio to discuss debt strategies and the benefits of venture debt for startups. 

To read the discussion in its entirety, click here or continue below. 
1. First things first: What is venture debt, and what are some of the core benefits for startups?
Lederman: Venture debt, in its most simplistic form, is a term loan that extends runway — the amount of capital (cash) a company has based on its burn rate to enhance its enterprise value prior to the next event.
That event is typically an equity round.

For example, if a company has just raised a Series A round at a $50 million valuation and their next event is going to be a Series B round, there are milestones that they need to meet to get to that Series B round at the highest valuation.
Typically, the longer you can push off a funding round, the higher your valuation for that round will be.
So, if the Series A round is going to provide you 18 months of runway and you can add venture debt, that could provide another six months of runway.
That's going to help you raise that next round at a higher valuation, making it less dilutive for both founders and existing investors.
The due diligence is much more streamlined than a venture capital equity round.

2. Why it's important: A startup's runway could make or break them. When should startups consider venture debt to extend their cash runway?
Lederman: You typically want to think about closing venture debt in conjunction with a venture capital equity round.
This allows the lender to underwrite the facility as runway extension from the last equity round rather than a bridge loan to the next equity round.

A lot of startups might say:
"I just raised $10 million in equity. The last thing I need to do is think about debt because I have all this cash."
When that $10 million in cash becomes $1 million in cash and you're having trouble raising your next round for whatever reason — that's when you may not get access to that needed capital at the terms that you would have otherwise.
It is most cost-effective to secure a venture debt facility shortly after raising an equity round, providing you access to that needed capital when your cash reserves become low.
3. What you need to know: How should startups plan ahead before taking on venture debt?
Lederman: Planning ahead starts at the very beginning.

I always guide people to have confidence in the financial plan that the lender is using to analyze the debt request.
Ensure that the VCs who have invested in your company or are on your board are supportive of debt.
Venture debt term loans might look very similar with different lenders. One of the key components here is picking the right lender.
Banks are typically going to be less expensive but may have additional structure compared to non-bank lenders. 
Whereas non-bank lenders are going to be more expensive but have less structure than banks.
Picking the right lender and having the right relationship is very important.
Our startup banking program for pre-seed companies enables us to start building a relationship with a company prior to institutional equity coming in — meaning you can have your banking relationship established early in the process.
4. Why now: Global economies are currently facing some disruptions. Could you explain why it's still the right environment to take on venture debt?

Lederman: Debt can be an important part of the capital stack in both good times and bad for any company at any stage.
If a company is performing to plan, debt can absolutely be part of that company's capital plan in the downturn, because many companies experience growth in recessionary environments.

Some of our clients are flourishing in downturn environments.

Just because it's a downturn or a recessionary environment, that does not mean there's not going to be ongoing innovation and companies that can thrive.

6. The takeaway: Venture capital could serve as a major stepping-stone for businesses. How can Bridge Bank help with the process?

Lederman: Bridge Bank works with companies at all stages of their life cycle.

The key benefit we provide is a single point of contact throughout the entirety of the relationship.

We believe that we can provide better solutions to our clients and to their investors by knowing all the successes and challenges the company has been through.
Knowing that history helps us be a better partner to our clients.
* All offers of credit are subject to credit approval, satisfactory legal documentation, and regulatory compliance.