Why Work with Bank of Nevada?
With the Skylight ONE Card, you can:
Eliminate the use of paper payroll checks and all associated costs
Obtain 100% electronic payroll
Comply with legal requirements for timeliness of termination pay
Assure your employees that they will receive their pay, even if there's an office closure or natural disaster
Support the environment by going paperless
Advantages for Your Employees
In addition to 100% paperless payroll and other advantages for your business, your employees will also enjoy several benefits from the the Skylight ONE Card from Bank of Nevada, including:
No more standing in line to cash or deposit a paper paycheck
Eliminates the costs associated with cashing of checks
Avoid ATM processing fees by accessing your funds online
Freedom to make payments and purchases online or over the phone
About Us
Contact Us
Gain access to a dedicated relationship manager who will take time to understand your goals and help you choose the best solutions to reach them. Let's talk about how we can meet your needs.
Get In Touch
Bank of Nevada Headquarters
2700 West Sahara Avenue
Las Vegas, NV 89102
United States
See All Locations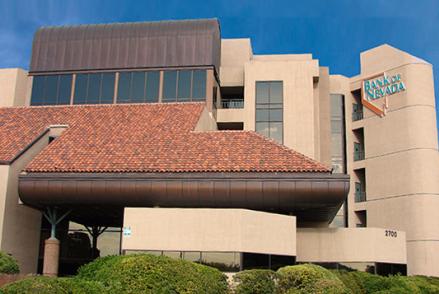 1. Skylight ONE Card is provided by NetSpend®, division of Global Payments, which is not affiliated with Western Alliance Bank or its divisions. Applicable fees may be charged by NetSpend or Global Payments separately from any fees assessed by Western Alliance Bank.