Polar Shades Sun Control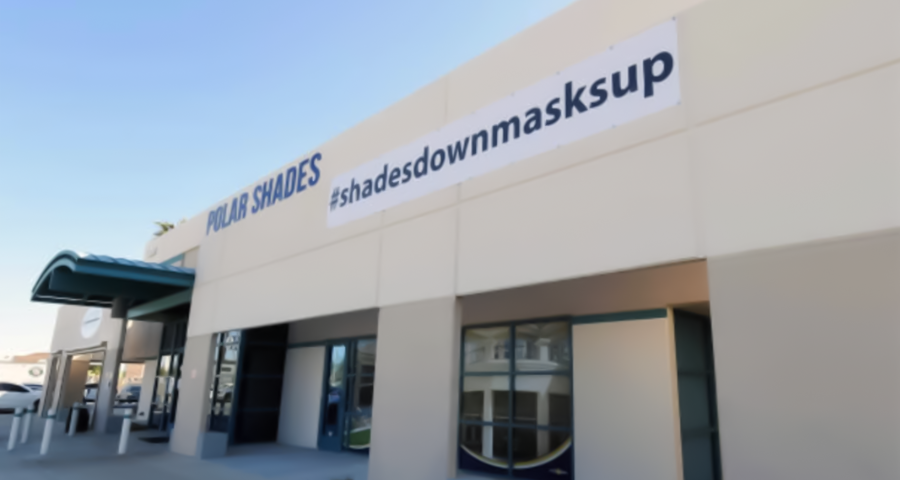 Manufacturing companies often need a range of specific banking solutions – from working capital and equipment leasing to international banking and even financing for owner-occupied real estate.
Here in Nevada, many manufacturing enterprises are making the move to be part of this state's dynamic economy and favorable business environment. Choosing a bank with extensive local knowledge and robust national capabilities can help position manufacturing companies to take advantage of opportunities. 
Henderson, Nev.-based Polar Shades Sun Control would certainly agree. The growing window coverings company, which recently stepped up to provide in-demand personal protective equipment to Nevada hospitals and first responders, was able to answer this critical need, in part, because of its new manufacturing facility.
Two years ago, Polar Shades moved from a 20,000 square-foot facility to a larger, 45,000 square-foot manufacturing space. Bank of Nevada designed a customized funding structure to accommodate the move. "This is a fantastic relationship. We were fortunate to have Bank of Nevada's help in purchasing the new building," said Steve Mevius, Owner, Polar Shades Sun Control. "Everything was so efficient and streamlined." 
The new state-of-the-art facility, complete with highly automated, sophisticated equipment, is on par with those of the world's largest and best-known window coverings companies. The difference? Polar Shades makes everything in the United States.
As it turns out, this local manufacturing capacity gave Polar Shades the ability to respond quickly to the pressing need for PPE. After delivering hundreds of thousands of gowns and masks to date, this fall Polar Shades is installing a new machine to produce N95 masks – expanding a business line the company expects to continue for the long term. 
"I want to say how thankful I am to work with Bank of Nevada. It's just been very positive to have this circle of support around us as we take on new challenges," added Mevius.