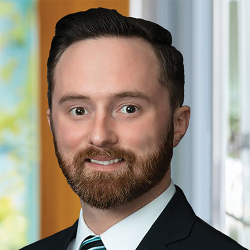 Daniel Corwin is Vice President of homeowner association (HOA) Lending for the Western Region at Alliance Association Bank.  He provides himself as a resource for navigating unique and specialized aspects of association lending, customizing financial solutions and serving as an expert in financial planning.
Daniel has worked in banking since 2011 and in association lending since 2016.
In his experience, Daniel has served in a credit administration role, credit analysis and relationship management roles.
Leveraging his experience across the country, Daniel seeks to help community associations reach their financial goals nationwide.
 
About Us
Alliance Association Bank
Alliance Association Bank, a division of Western Alliance Bank, Member FDIC, delivers a tailored suite of deposit, financing and technology solutions designed for community management companies and homeowner associations nationwide. The bank's relationship officers provide a broad spectrum of innovative and customized solutions to help community associations succeed, all with a high level of expertise and responsiveness. As part of $65 billion Western Alliance Bancorporation — ranked #1 top-performing large bank with assets greater than $50 billion in 2021 by both American Banker and Bank Director — Alliance Association Bank has the reach, resources and deep industry knowledge that make a difference for customers.