About Us
Contact Us
Gain access to a dedicated relationship manager who will take time to understand your goals and help you choose the best solutions to reach them. Let's talk about how we can meet your needs.
Get In Touch
First Independent Bank Headquarters
5335 Kietzke Lane
Reno, NV 89511
United States
See All Locations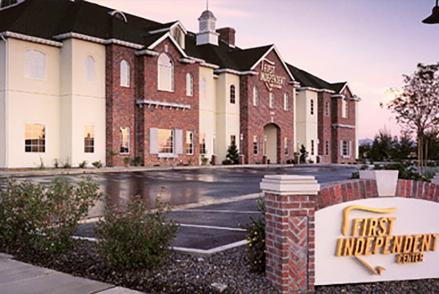 1. All offers of credit are subject to credit approval. Refer to terms and conditions for additional information. This card is issued by Western Alliance Bank and its divisions pursuant to a license from Visa USA Inc. Other fees including currency conversion exchange rates may apply.
2. Rewards reflect net eligible purchases and are subject to change. Credit card points expire after three years.
3. Merchant Services are provided by Heartland® in agreement with Western Alliance Bank. Merchants on certain processing programs are not eligible for next-day funding; funding may be delayed by Heartland® Credit or Risk departments at any time. Heartland® is a federally registered service mark of Total System Services, Inc. EMV is a registered trademark or trademark of EMVCo LLC in the United States and other countries. All trademarks contained herein are the sole and exclusive property of their respective owners. Any such use of those marks without the express written permission of their owner is prohibited. Heartland Merchant Solutions is a registered ISO of Wells Fargo Bank, N.A., Concord, CA; Synovus Bank, Columbus, GA, First National Bank of Omaha, Omaha, NE; and Deutsche Bank, New York, NY for Visa and MasterCard transactions only. Heartland offers NFC enabled POS systems, but a POS upgrade is not necessary to enable merchant service payment processing.
4. Skylight Pay Options Payroll Card is provided by NetSpend®, division of Global Payments, which is not affiliated with Western Alliance Bank or its divisions. Applicable fees may be charged by NetSpend or Global Payments separately from any fees assessed by Western Alliance Bank.