The Treasury Manager Today: A Strategic Role for Changing Times
In the decade since the global economic crisis hit, the role of the corporate treasurer has evolved to become far more strategic than it used to be. And it's getting more complex all the time. 
A recent Marsh & McLennan survey found that 73 percent of senior business leaders believe the chief functions of the treasury manager are to "scrutinize liquidity and risk exposure." That may sound straightforward enough, but what it means in day-to-day practice is actually very broad.
Today, treasury managers are charged with monitoring the changing economy. Interpreting trends in the capital markets. Following industry regulatory issues. And heading off threats of fraud or technology disruption. Beyond these duties, a treasury manager's responsibilities also often include:
Investor relations

Insurance risk management

Supply chain risk management

Real estate investment

Mergers & Acquisitions

Forecasting & Measurement
And all that's in addition to managing cash and investments or achieving cost savings, as the role traditionally has had it. It's a huge job, one that has understandably brought changes to what treasury managers need from their banking relationships.
Today, banks advising corporate treasury departments can't assume every situation calls for the same, cookie-cutter approach. Instead, treasury managers need their banker to serve as a consultative resource who not only understands the company's strategy and competitive challenges, but who also can help shape advantageous solutions. 
So, what should today's corporate treasury manager look for in a consultative banking relationship? Here's a list of questions to consider:
Does your banker understand your industry, your markets, your business objectives and your competitive challenges? Can they devise solutions that complement your unique growth strategy?

Is your banker tuned into your borrowing needs? Can they provide capital sourcing recommendations for regular lending, SBA loans, corporate finance or industry-specific financing options?

Does your banker grasp the true scope of your responsibilities, including the systems and technologies you have in place for receivables, payables, payroll, and fraud prevention?

Can your banker deliver treasury management solutions that enhance your growth opportunities, such as electronic invoicing to shorten collection cycles or an improved payments strategy to better manage float? How about maximizing payroll process efficiency through direct deposit or payroll cards? Or better cash management and reporting using a commercial credit card?
Overall, it's critical for a banker to understand both the client's big picture—their competition, challenges, problems—as well as their day-to-day business activities. Because with the global economy evolving as fast as it is, corporate treasurers are playing an increasingly vital role in keeping their companies ahead of the competition. 
The bankers at First Independent Bank are expert resources for treasury management services1 and many other banking and financing needs. Contact us to discuss ways we can help your company achieve more through a consultative banking relationship.
About Us
First Independent Bank
First Independent Bank, a division of Western Alliance Bank, Member FDIC, delivers relationship banking that puts clients at the center of everything. Founded in 1999, First Independent Bank offers a full spectrum of tailored commercial banking solutions delivered with outstanding service. With offices in Reno, Sparks, Carson City and Fallon, First Independent Bank is part of Western Alliance Bancorporation, which has more than $70 billion in assets. Major accolades include being ranked as a top U.S. bank in 2023 by American Banker and Bank Director. As a regional bank with significant national capabilities, First Independent Bank delivers the reach, resources and local market expertise that make a difference for customers.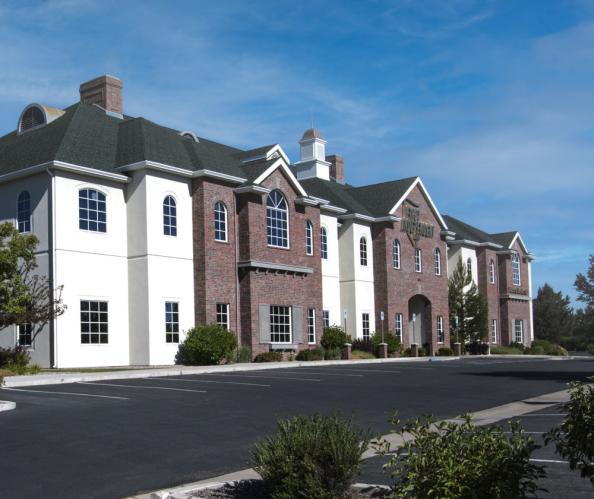 1. Some products and services may be subject to prior approval or fees. Please contact a Treasury Management Advisor and Relationship Manager for additional details that may apply based on products and services selected.