6 Reasons Why Growing Manufacturers Should Upgrade Their Banking Resource
Banks that have a keen understanding of the manufacturing industry are a step ahead of the competition for businesses that focus on this classic innovation sector. However, without appropriate, tailored solutions, business owners can be left with a growing list of demands in their search for answers across financial institutions. First Independent Bank takes a closer look at the unique needs of manufacturers with six reasons to consolidate banking products and services1.
1. Thriving economy    
As federal interest rates rise, indicating a strengthening economy, manufacturing companies often are upgrading outdated technology from software to facilities and materials. A robust banking relationship will ensure all financing facets of the business are functioning most efficiently—not only in terms of manufacturing loans, but also standard cash flow monitoring as well.
2. Numerous financing solutions
Whether there's a need for loans or lines of credit using real estate or inventory as collateral, ultimately the banking resource of choice should offer flexible options for financing. As no two businesses are alike, a bank must provide a flexible suite of financial services—preferably with a sole point of contact in a relationship-centered approach.
3.  International expertise
Even small businesses that manufacture goods for a regional or national consumer base have potential to reach a global market. Properly vetting a bank to ensure it meets these needs includes checking for relationships with the Export-Import Bank of the United States (EXIM) and Small Business Administration (SBA) so you know your bank can support you with optimal loan choices, not to mention sophisticated foreign exchange solutions. 
4. Below market loans
With a growing business comes an increased need for equipment and real estate. First Independent Bank offers manufacturers SBA 504 and SBA 7A loans for the sole purpose of acquiring fixed assets at a highly competitive rate. Equally important can be the need for construction loans as a budding idea becomes reality from land acquisition to building a new manufacturing plant.
5. Personalized service
It's not enough to offer a wide variety of services with appealing interest rates. Establishing a real relationship with a bank that is committed to clients can help guide you through every stage of growth and various economic cycles. First Independent Bank provides clients with access to senior managers who can offer comprehensive advice and counsel, uncover additional needs specific to the business, and lend unique expertise as industry leaders. 
6. Round-the-clock services
Time is always of the essence when it comes to business deals, so it stands to reason a smart banking resource will be able to deliver electronic deposits and same-day wire transfers to close on deals no matter the time or place of origin. From loan underwriting and benefit-rich credit card products to everyday deposit accounts, financial institutions of choice should be able to deliver solutions without delay.
To ensure steady economic growth throughout the foreseeable future, it makes sense for business professionals in the manufacturing and distribution industries to choose a business banking resource with the reputation, accessibility, assets, and products required for every stage of company development. With approximately 25% of Nevada's workforce employed in construction, manufacturing, transportation, communications, public utilities, and finance-related services, many of the state's businesses can benefit from upgrading to a bank known for its industry-specific solutions. 
About Us
First Independent Bank
First Independent Bank, a division of Western Alliance Bank, Member FDIC, delivers relationship banking that puts clients at the center of everything. Founded in 1999, First Independent Bank offers a full spectrum of tailored commercial banking solutions delivered with outstanding service. With offices in Reno, Sparks, Carson City and Fallon, First Independent Bank is part of Western Alliance Bancorporation, which has more than $70 billion in assets. Major accolades include being ranked as a top U.S. bank in 2023 by American Banker and Bank Director. As a regional bank with significant national capabilities, First Independent Bank delivers the reach, resources and local market expertise that make a difference for customers.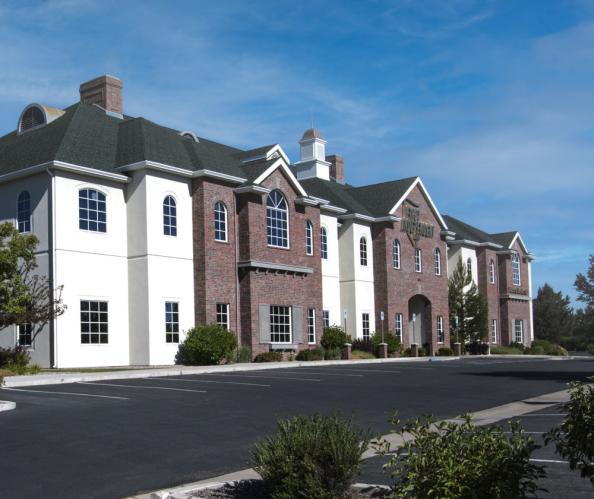 1. All offers of credit are subject to credit approval, satisfactory legal documentation, and regulatory compliance.