Payroll Cards
Pay your employees in a way they appreciate while streamlining your back-office procedures with our Skylight® PayOptions™ Payroll Card1 program. Easy to manage and cost-effective, the program pays employees through direct deposit to a Visa® debit card instead of a paper check.
Benefits & Features:
Pay employees quickly with a 100% electronic system
Provide an easy way for employees to access their funds
Help ensure that employees receive their payment on time — even if there's an office closure or natural disaster
Offer access for all employees, including unbanked workers, regardless of credit history
Our expert bankers make it their business to understand yours. Experience the sophisticated products and services of a national bank and the care and personal attention of a local one — we're here to help your business thrive.
About Us
Contact Us
Gain access to a dedicated relationship manager who will take time to understand your goals and help you choose the best solutions to reach them. Let's talk about how we can meet your needs.
Get In Touch
Bridge Bank Headquarters
55 Almaden Boulevard
Suite 100
San Jose, CA 95113
United States
See All Locations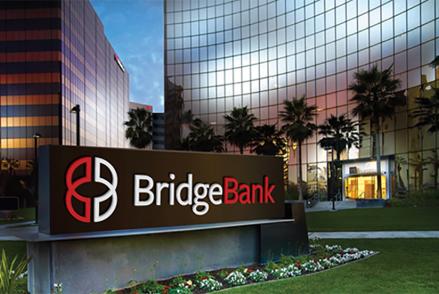 1. Skylight® PayOptions™ Payroll Card is provided by Netspend®, a division of Global Payments, which is not affiliated with Western Alliance Bank or its divisions. Applicable fees may be charged by Netspend or Global Payments separately from any fees assessed by Western Alliance Bank.