Mobile Banking Helps Businesses On The Go
Americans love the power and convenience that smartphones have added to our lives as evidenced by the explosive growth of these devices. ComScore, a media measurement data firm, reports that at the close of 2016, 81% of mobile users were enjoying the benefits of smartphones, up from just 6% a decade earlier. 
Business owners also are rapidly adopting smartphone capabilities. A July 2015 study from the online marketing directory services provider, Manta, notes that 80.5% of small business owners used their mobile devices for business-related purposes once a day or more, while almost 26% used them once an hour. Among the leading uses for these business owners: more than half are checking messages and communicating with customers, one-third are managing to-do lists and participating in social media, and nearly a quarter are banking.  
The Mobile Banking Boom
As technology advances, businesses are using mobile banking services in increasing numbers. In July and August of 2016, market surveys from Aite Group and Raddon Financial noted that up to 68% of small businesses are taking advantage of mobile banking services with the expectation of gaining operating efficiencies and increased sales.  
On the consumer banking side, a Federal Reserve report published in March 2016 found that 53% of smartphone owners used a mobile banking app, up from 43% as of 2011. Checking account balances was the most popular activity (94% of mobile banking users) while 47% paid a bill via their smartphones. A similar J.D. Power study (April 2016) noted that 42% of mobile banking customers appreciate the ability to receive alerts while slightly more than half were inclined to take advantage of special offers presented via their mobile device.  
How Mobile Banking Helps Businesses Move Quickly
For businesses on the go, mobile banking has become a way to both save time and money. Eighty percent of business mobile banking users cite efficiency as a primary motivator. When daily banking functions like checking balances, verifying transactions, transferring funds from one account to another and paying bills are available at one's fingertips, business decisions can advance rapidly. A lunchtime sales negotiation starts from a place of knowledge while an end-of-day check-in confirms that money has moved in the right direction. Using a mobile banking application can even help you locate or contact a branch office more quickly, especially when and where reception or Wi-Fi connectivity is an issue.  
Security in Mobile Banking
Mobile banking security is top of mind for leading business banks. As a result, mobile banking users can be assured that top-performing business banks deploy strong encryption, multiple layers of authentication and other constantly evolving security techniques. At the same time, mobile banking applications don't store critical account information on devices, which also offers peace of mind. Additionally, many banks are doubling down on educating customers about how best to protect themselves while enjoying the benefits of mobile banking. 
Empowered Against Fraud
Overall, using mobile banking services empowers businesses to catch fraud more quickly based on the ease of checking account statuses and the ability to set up alerts and other notices. In effect, you become your own best, first-line defense against unauthorized activity. 
Mobile Banking Made for You
If you're looking to add mobile banking to your arsenal of business productivity tools, the Western Alliance Business Mobile Banking app1 will give you convenient access (day or night) to the financial information you need the most. You can download the app for free from the iTunes store or Google Play Store and find easy-to-use information on how to get started immediately.
About Us
Bridge Bank
Bridge Bank, a division of Western Alliance Bank, Member FDIC, delivers relationship banking that puts clients at the center of everything. Founded in 2001 in Silicon Valley, Bridge Bank offers a full spectrum of tailored business banking solutions throughout the Bay Area and has specialized expertise focused on life sciences and technology and innovation companies, at every stage in their life cycle, through its offices in major tech hubs across the country. Bridge Bank also serves the private equity and venture capital communities and provides business escrow services. Bridge Bank is part of Western Alliance Bancorporation, which has more than $65 billion in assets. Influential sources from Forbes to American Banker again rank Western Alliance Bank among the top U.S. banks in 2023. As a regional bank with significant national capabilities, Bridge Bank delivers the reach, resources and local market expertise that make a difference for customers.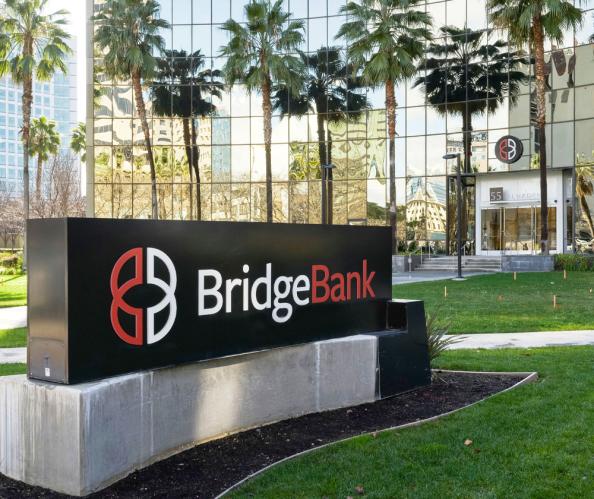 1. Western Alliance Bank Personal and Business Mobile Banking apps are available to all online banking customers. Features may vary based on device type. No additional fee to download the app; use of some features may incur additional charges. Mobile carrier message and data rates may apply.