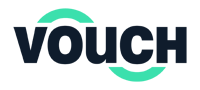 Offer Details:
Vouch is the insurance of tech, offering fully-digital, tailored coverage especially engineered for the risks that tech companies face. Founders and finance teams can apply in under 10 minutes, be covered the next day, and manage policies through an online account.
Eligibility Requirements:
Vouch works with U.S.-based technology businesses today that range from pre-seed through IPO/exit across industries.