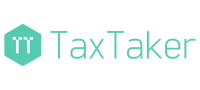 Offer Details:
The preferred partner for leading VC's like The Fund, Capital Factory, and Golden Section Capital, TaxTaker simplifies the process of securing Research and Development tax credits and saves startups an average of $55,000 per year. They allow users to quickly get their money so they can focus on what they do best, building awesome companies and changing the world.
Eligibility Requirements:
This is for US based companies only and must be a Bridge Bank customer.