Taking businesses to new depths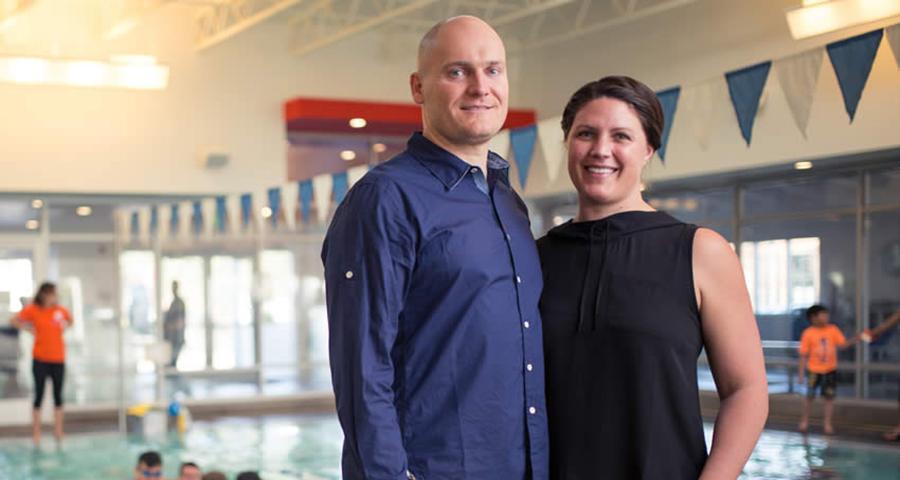 AquaTech Swim School Case Study
Client Since: 2013
Owned and operated by Adrienne Mattos and Stephen Moore, AquaTech Swim School focuses on creating the best environment for aquatic safety, health, and skill development. Since their inception eight years ago, they have grown from a small swim school to having over 100 employees and thousands of swim lessons per week. Their customer base has grown to over 20,000 families throughout the Bay Area.

When Adrienne and Stephen decided they were ready to purchase their own property to build out a wholly controlled AquaTech location, they approached the big banks that all jumped to say they could help AquaTech before hearing anything about their business, only to later present unfavorable loan terms that didn't address their needs.

When Bridge Bank was introduced to AquaTech, we invested time upfront in learning the nuances of their unique business, and hearing about the vision that Adrienne had for the future of AquaTech Alameda. At the same time, we engaged in honest discussions about the possible challenges ahead. At the end of the day, we were able to find a win-win solution to help AquaTech secure funding to purchase their building through Bridge Bank's SBA lending program.

We couldn't be happier to congratulate AquaTech Swim School on their new location. In February of 2014, AquaTech opened the doors to their new state of the art aquatics facility and the aspirations to create the best swim experience for its customers.

If you're ready to take your business to the next level, give us a call, we'd love to help get you there.