Tax-Exempt and Taxable Bond Financing
Tax credit syndicators and lending institutions need efficient private placement of tax-exempt and taxable bonds that can support bridge structures, new construction, acquisition rehab, permanent take-out financing and more. Our thoughtful approach leads to innovative and flexible solutions for affordable housing projects in markets nationwide.
Affordable Housing Investments Solutions1
You're working to meet the growing need for affordable housing, including workforce housing. Turn to us for strategic tax-exempt and taxable bond financing solutions to help meet your needs. Our experts offer solutions to on-the-ground syndicators, intermediary firms and lenders working with developers, government and nonprofit entities. We provide bond funding for:
Acquisition/rehab
Bridge structures
New construction
Permanent take-out solutions
Our Projects at a Glance
With dozens of projects across the country, the Western Alliance Affordable Housing Investments group is an experienced investor in a wide range of affordable housing developments. Examples include:
New construction: Ground-up development of 10, three-story, garden-style buildings offering 240 units plus a clubhouse/community building in Decatur, Georgia.

Adaptive reuse: Conversion of a portion of the historic St. Elizabeth's Hospital into a 252-unit mixed-income property in the Congress Heights neighborhood of Washington, D.C.

Rehab/renovation: Acquisition and rehabilitation of an existing 121-unit multi-family community located east of Los Angeles in La Puente, California.
Our Team
Meet Your Affordable Housing Investments Experts
Rely on us for support with equity investment and capital debt investments in affordable housing, including projects that qualify for low-income housing tax credits. Additionally, our Commercial Property Assessed Clean Energy (C-PACE) funding program provides an attractive way to finance green energy features in new or retrofitted developments.
About Us
Contact Us
Whether you're looking for equity investment or debt placement for affordable housing, turn to us. We specialize in purchasing tax-exempt and taxable bonds through tax credit syndicators and other lending institutions that serve the growing need for affordable housing nationwide.
Get In Touch
Alliance Bank of Arizona Headquarters
1 East Washington Street
Suite 1400
Phoenix, AZ 85004
United States
See All Locations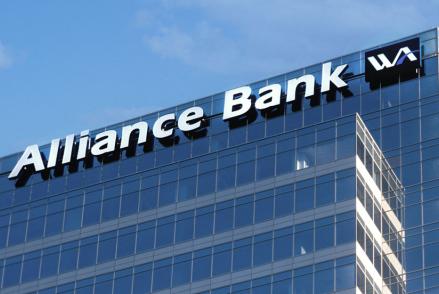 1. All offers of credit are subject to credit approval, satisfactory legal documentation, and regulatory compliance. Borrowers are responsible for any appraisal and environmental fees plus customary closing costs, including title, escrow, documentation fees and may be responsible for any bank fees including bridge loan, construction loan, and packaging fees.