NextMed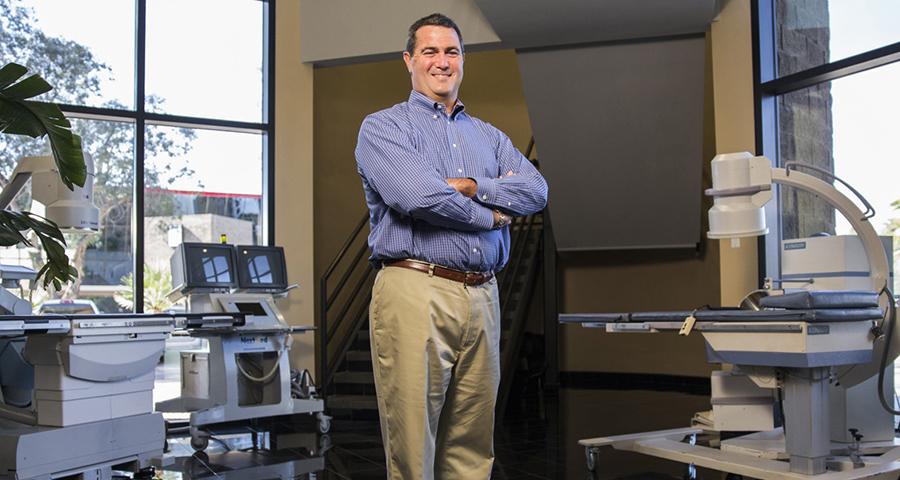 Our highly experienced bankers know that balancing patient needs with rising healthcare costs, inefficient claims processes, and changing insurance plans creates as many opportunities as it does challenges.
Smart Banking Helps Innovative Healthcare Company Thrive
It's a hard fact that one in every 20 people will develop a kidney stone at some point.  No wonder Tucson-based NextMed is growing. 
This innovative healthcare company partners with physicians to bring advanced mobile urology outpatient equipment and related services to both hospitals and ambulatory surgery centers, including lithotripters that break up kidney stones using sound waves.
"NextMed is obsessed with providing unsurpassed and ever-improving patient care and invests heavily to further our industry-leading, analytics-driven quality improvement programs.  NextMed also is committed to providing investors with excellent returns and novel and compliant financial models," said CEO Chris Gleason. "Our structures are complex and, while we have worked with several different banks over the last 19 years, we have found Western Alliance to be the best banking partner. They are very smart, creative and move at a velocity unknown with our prior banking relationships."
It all comes down to market knowledge and intellectual capacity. "Western Alliance bankers offer a quality of intellect that otherwise would be off-limits to all but the biggest customers at a large, money center bank.  Having access to this level of bankers has proven to be invaluable to NextMed.  As a CEO I am always seeking out 'A' level players, and I have found them at Western Alliance."
Added Gleason, "Banking and access to capital are two things I don't have to worry about, leaving me free to grow my business."