Cutter Aviation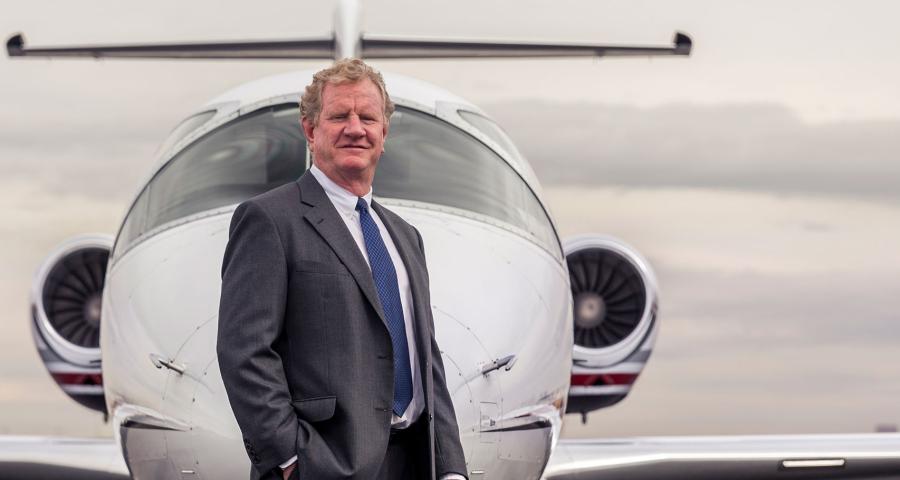 Flying Right for Cutter Aviation
Cutter Aviation, a third-generation, family-owned business, is charting an exciting new course of growth. Based in Phoenix, with locations at eight airports across the Southwest, Cutter Aviation now is set to expand into two new markets in California and Texas, and grow as one of the country's first dealers of HondaJets.
Founded in 1928 by CEO Will Cutter's grandfather, today the business is a full-service aviation company that sells, fuels, manages, charters and maintains airplanes. Cutter became a new client for Alliance Bank of Arizona in 2014, and the bank worked to simplify a range of existing loans and financings—from building loans and stockholder buyouts to the company's credit line and more—into a streamlined financing package to better fit Cutter's goals. 
How fast is Cutter Aviation moving? In 2014, this company with 250 employees reached nearly $100 million in sales and is on track to exceed $130 million in 2015 with initial deliveries of the new HondaJet. 
"Alliance Bank of Arizona spent a lot of time with us learning our business, and I am so pleased with the high level of personalized service," said Cutter. "The rates are great, the bank is quick to make transactions happen. This is a very special relationship."