Kite Hill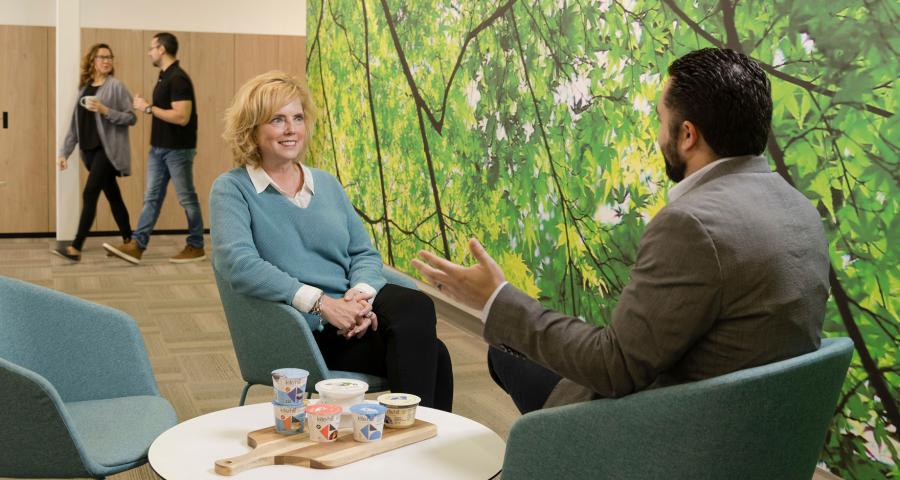 When innovative plant-based dairy alternatives company Kite Hill realized it could benefit from a larger, lower-cost debt facility, the upstart supermarket brand went shopping for a banking relationship. 
Bridge Bank answered the challenge posed by fast-growing, Northern California-based Kite Hill with a customized, stair-stepped loan structure and other important financing capabilities.   
In 2018, CFO Sue McDonald was part of a new executive team charged with building sales for Kite Hill, the maker of a tempting set of almond milk- and coconut milk-based cheeses, yogurts, cream cheese and more. 
"Given where we are in our growth trajectory, we needed financing to fuel future growth," says McDonald, who recommended that Kite Hill create an expanded relationship with Bridge Bank after interviewing 20+ banks. "At the end of the day, Bridge took the time to understand our needs and where we are going."
Says McDonald, "The bankers at Bridge told us, 'We understand you better, so we can reach a better deal.'"
Not only did Bridge Bank provide just-right financing for the emerging natural foods brand, it also stepped in to bring Kite Hill other value-added financing resources from its multifaceted parent company Western Alliance Bank. 
"We had just purchased a plant for cash – we didn't have time to put financing in place," notes McDonald. "Western Alliance Equipment Finance provided equipment financing for the plant. I have to say, it was awesome. It was so seamless. Bridge gave them all our information – we didn't have to do it twice. The due diligence was already in place."
Today Kite Hill remains positioned to soar in the dairy alternatives market, which was valued globally at more than $21 billion in 2019. Says McDonald, "We want to be known for great-tasting food." With celebrity vegan chef Tal Ronnen as a founder, Kite Hill has a delicious advantage in its increasingly competitive categories. A key added credential: Another of the company's founders, Dr. Pat Brown, is the creator of Impossible Foods and its highly successful ground beef alternative. 
Products that taste delicious are spurring the growth these financings are designed to support, now and for the foreseeable future. Says McDonald, "I've gone to financial industry events where I've met several other Bridge clients – not everyone is in the tech world. All of us say the same thing: Bridge goes above and beyond to understand us, and then structures a deal that works for us."
Add in the targeted capabilities that Western Alliance Equipment Finance delivered, and you have the recipe for a powerful banking relationship.