Western Alliance Bank Launches Banking Services in Utah
Salt Lake City - Western Alliance Bank, Member FDIC, one of the country's top-performing banking companies, now offers business banking services in Utah, providing a full spectrum of customized loan, deposit and treasury management capabilities.1
The team of experienced, Utah-based bankers will help business clients achieve their growth ambitions through superior, high-touch customer service, combined with the significant reach and resources of Western Alliance Bank, the #1 Best Emerging Regional Bank per Bank Director's 2022 RankingBanking study.
Seth Brinkerhoff, a 20-year veteran in Utah's banking sector, will serve as Senior Director of Commercial Banking. Brinkerhoff and his team bring significant expertise to all commercial and industrial financing areas, including customized solutions in real estate, construction and equipment loans, SBA financing, lines of credit and working capital.
"We provide our clients with the best of both worlds: a history and knowledge of the needs of Utah business owners, combined with the significant resources of Western Alliance Bank," said Brinkerhoff. "We want to work with our clients to offer the insight and experience, banking products and business connections that help owners achieve their goals."
Utah offers an impressive and consistent record of economic growth. Forbes named Utah the #1 state for Gross Domestic Product (GDP) growth in 2021, elevated by a $178.20 billion surge in the first quarter - the highest GDP quarterly increase in the State's history. Over the past five years, Utah's GDP grew by an average annual rate of nearly 4 percent, the second-highest rate among all 50 states. Utah's population is also increasing. According to the U.S. Census Bureau's 2020 census, Utah experienced an average annual growth rate of almost two percent per year (18.4% over ten years), making it the fastest rate in the country. A combination of population growth, a highly educated workforce, a diverse economy, and a business-friendly atmosphere make the state an attractive place to do business.
Marshall Saunders will serve as Vice President of Commercial Banking. Born and raised in Utah and highly experienced in commercial and industrial lending and underwriting, Saunders provides a track record of experience, leadership and communication that help clients accomplish their goals.
"Western Alliance Bank has the resources that will benefit many areas of commercial lending that I believe are currently underserved in Utah," said Saunders. "With our strong economy and business growth, Western Alliance Bank brings a new and needed resource to the state's business community."
At Western Alliance Bank, we make it our business to know as much as possible about our clients' businesses. Our bankers are responsive and have the authority to make prudent lending decisions quickly, with the power to cut through red tape.
 
Members of Western Alliance Bank in Utah, include:
Seth Brinkerhoff
Senior Director, Commercial Banking
[email protected] 
(801) 386-3910
Link to Seth's Bio
Marshall Saunders
Vice President, Commercial Banking
[email protected]
(435) 513-2650
Link to Marshall's Bio
About Us
Western Alliance Bank
With more than $65 billion in assets, Western Alliance Bancorporation is one of the country's top-performing banking companies. Its primary subsidiary, Western Alliance Bank, Member FDIC, offers a full spectrum of tailored solutions and outstanding service delivered by banking and mortgage experts who put customers first. Major accolades include being ranked #1 top-performing large bank with assets greater than $50 billion in 2021 by both American Banker and Bank Director. Serving clients across the country wherever business happens, Western Alliance Bank operates individual, full-service banking and financial brands and has offices in key markets nationwide.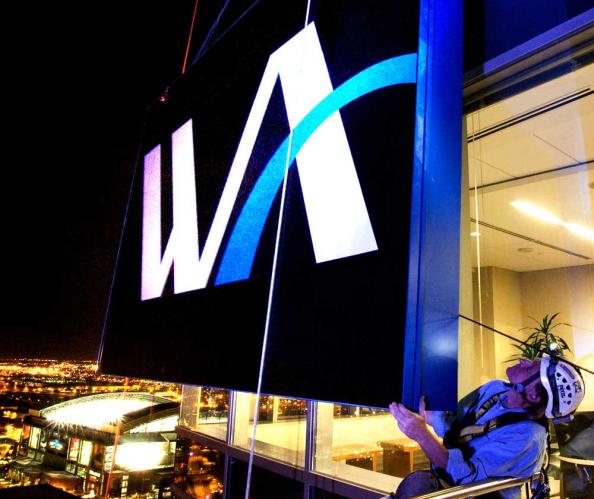 1. Deposit and Treasury Management products are offered and serviced through Bank of Nevada, a division of Western Alliance Bank, Member FDIC. Some products and services may be subject to prior approval or fees. Please contact a Western Alliance Bank representative for additional details that may apply based on products and services selected.