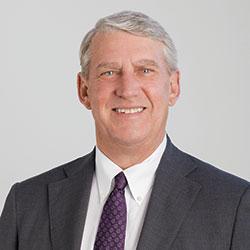 Randall S. Theisen
Chief Legal Officer
Randall S. Theisen has served as Chief Legal Officer of Western Alliance Bancorporation since February 2006. Prior to joining Western Alliance, Mr. Theisen spent more than 20 years in private practice representing financial institutions in banking, corporate and financial services law, including serving as head of the Financial Institutions Practice Group of a major Phoenix-based law firm.
He was named a "Leading Lawyer 2006" and "Best of the Bar 2005" for banking attorneys by The Business Journal of Phoenix, and as the "Arizona Public Company Counsel of the Year" in 2014 by the Association of Corporate Counsel. Mr. Theisen earned a B.A. from the University of Wisconsin-Madison and his J.D. with honors from the Sandra Day O'Connor School of Law at Arizona State University, where he served on law review among numerous other academic distinctions.
About Us
Western Alliance Bank
With more than $65 billion in assets, Western Alliance Bancorporation is one of the country's top-performing banking companies. Its primary subsidiary, Western Alliance Bank, Member FDIC, offers a full spectrum of tailored solutions and outstanding service delivered by banking and mortgage experts who put customers first. Major accolades include #2 best-performing of the 50 largest public U.S. banks in the S&P Global Market Intelligence listing for 2021, and #1 Best Emerging Regional Bank for 2022 by Bank Director. Serving clients across the country wherever business happens, Western Alliance Bank operates individual, full-service banking and financial brands and has offices in key markets nationwide.