ThinkWrite Technologies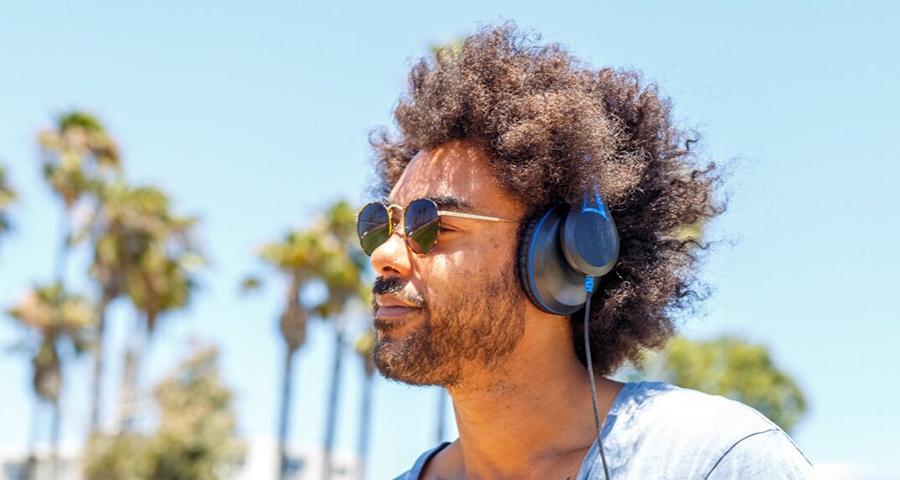 ThinkWrite Technologies Brings Quiet to a Noisy Digital World
For the past seven years, ThinkWrite Technologies has been developing, distributing and continually refining its mobile device accessories – headphones with an optimized audio curve for safer listening, ultra-durable headsets with microphones and more – for the U.S. education market.
It's hard to imagine a more perfect match than ThinkWrite's well-thought-out set of products and the current moment when millions of children nationwide are doing school from home because of the pandemic.
ThinkWrite Founder and CEO Mike Guerena has lived experience when it comes to kids and technology for learning: He spent nearly a decade as director of education technology for a Southern California elementary school district, one of the country's first to go 1-to-1 iPad for every student.
"We learned pretty quickly that young kids break equipment. They chew microphones. We've spent the last two to three years redesigning our products from the ground up for maximum durability, performance and comfort. The timing was pretty amazing," said Guerena.
"Everything fell off the map in March and our K-12 sales dipped," he said. "But then the reverse happened. We started selling our products to businesses, to universities and to hospitals, which were new channels for us. We also saw a lot more individual unit sales on Amazon as awareness of our devices has grown. So far, we've tripled our growth in terms of the number of devices sold year over year."
ThinkWrite, which manufactures in China, pivoted to dramatically increase production in summer 2020. Said Guerena, "We recognized the pandemic was creating a transformative time in education and in society, and we took the risk to triple our production. Having a credit line with Torrey Pines Bank enabled us to ramp up production quickly when we saw the opportunity."
Today, the family-owned company's clients include school districts and individual schools in nearly every state – from Long Beach Unified in Southern California to large districts in San Antonio, TX, and Fulton County, GA.
Guerena added, "No matter what happens in the future in terms of public health, digital learning will be more and more incorporated into all facets of education. Headphones are the #1 peripheral educational technology purchase for schools, and digital communication in business, too, will only grow."
"Another key dynamic is that if you have people doing school at home and working from home, you need the quiet of really good headphones. I believe headphones are almost as important for education today as pens and notepads."
To learn more about the tailored solutions and exceptional service provided by Torrey Pines Bank, please contact one of our experienced bankers at (858) 523-4600.