Rising Star in RNA Medicines Finds Innovative Bankers in Their Space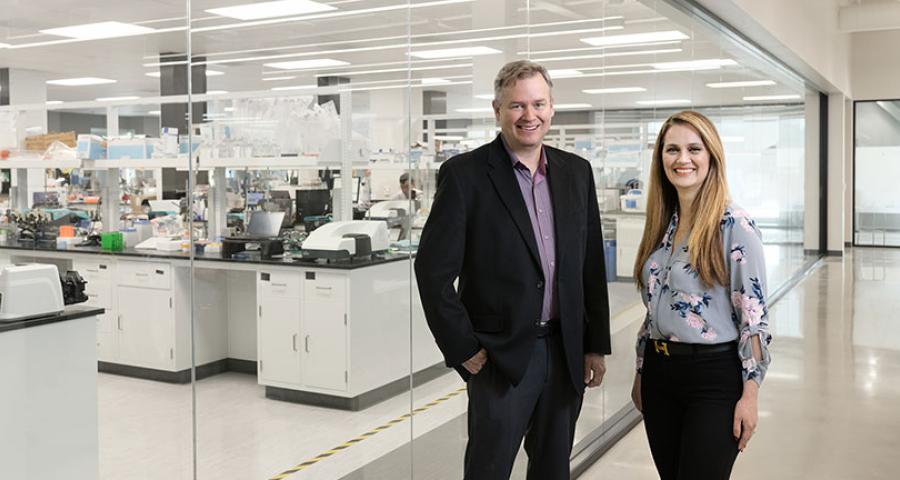 Company: Arcturus Therapeutics
Industry: Life Sciences
Client since: 2017
Arcturus Therapeutics is a very bright star on the biomedical horizon. The emerging company is poised to be a major player in RNA-based therapeutics, targeting individual genes to address rare diseases.
While the San Diego-based company has more than 150 patents in review, perhaps more importantly it already has strong partnerships with some of the biggest, multi-billion-dollar names in the pharmaceutical industry.
When Arcturus became public in late 2017, the finance team looked for a bank with the ability to support larger facilities over time. "It is important to us to be with a bank that can grow with us," said Neda Safarzadeh, Director, Head of Investor Relations/Public Relations/Marketing. "We have a very big opportunity and it's up to us to grasp it."
Said KC Kummerfeld, Vice President of Finance and Corporate Controller, "We appreciated the very quick turn-around, the bank was right on it. They created a loan structure that was just right for us and it was fairly priced." 
For Arcturus, the bank matches its expertise in custom-creating smart banking solutions with deep sector knowledge and personalized service. Added Safarzadeh: "The people at Western Alliance's Bridge Bank are very engaged and incredibly responsive. They keep up with us and understand our sector remarkably well."
Download our Arcturus Therapeutics client story.