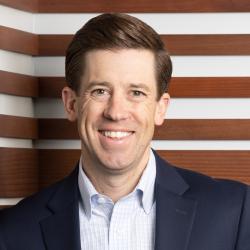 Kyle J. Leyendecker
Director Banking Operations
Kyle J. Leyendecker oversees Bridge Bank's operations including product, loan operations, digital information, technology and treasury management strategies. Mr. Leyendecker brings a proven, customer focus approach to each of the unique Bridge Bank business lines. 
Prior to joining Bridge Bank, Mr. Leyendecker held a senior-level position with Heartland Financial USA, Inc. and previously served as a commissioned Federal Bank Examiner with the FDIC. He holds a Bachelor of Business Administration and a Master of Business Administration, both in Business Finance from the University of New Mexico.
 
About Us
Bridge Bank
Bridge Bank, a division of Western Alliance Bank, Member FDIC, delivers relationship banking that puts clients at the center of everything. Founded in 2001 in Silicon Valley, Bridge Bank offers a full spectrum of tailored business banking solutions throughout the Bay Area and has specialized expertise, focused on life sciences and technology and innovation companies, at every stage in their life cycle, through its offices in major tech hubs across the country. Bridge Bank also serves the private equity and venture capital communities. Part of top-performing Western Alliance Bancorporation, with more than $65 billion in assets, Bridge Bank has the reach, resources and deep industry knowledge that make a difference for customers.