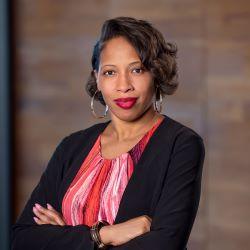 Stacey Hunter-Adams
Assistant Vice President Portfolio Management
Stacey Hunter-Adams is an assistant vice president, portfolio manager and has served Bank of Nevada customers for more than 15 years. 
Mrs. Hunter-Adams holds a mortgage originator license and is responsible for a portfolio of home equity loans and lines of credit. She assists small-to-medium-sized businesses in obtaining commercial financing. Mrs. Hunter-Adams earned a master's degree in business administration from the University of Phoenix.
Mrs. Hunter-Adams is a member of the WAL Women's Alliance and African American business resource groups for Bank of Nevada's parent company, Western Alliance Bank.
Mrs. Hunter-Adams has volunteered with the Nevada Free Taxes Coalition, which provides free tax preparation to low-income residents. 
 
About Us
Bank of Nevada
Bank of Nevada, a division of Western Alliance Bank, Member FDIC, helps business clients realize their ambitions. Founded in 1994, Bank of Nevada offers a full spectrum of loan, deposit and treasury management capabilities, plus superior service. With 10 offices in Las Vegas, Henderson, North Las Vegas and Mesquite, along with Western Alliance Bank's powerful array of specialized financial services, the banking division is a valued resource for Southern Nevada's business, real estate, professional, manufacturing, municipal, gaming and nonprofit communities. Western Alliance Bank is the primary subsidiary of Phoenix-based Western Alliance Bancorporation, with more than $60 billion in assets. Western Alliance is #2 best-performing of the 50 largest public U.S. banks in the S&P Global Market Intelligence listing for 2021 and ranks high year after year on the Forbes list of "America's Best Banks."