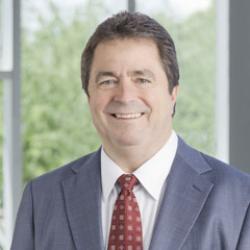 Don H. Garner
Division CEO
Don H. Garner is division CEO of Alliance Bank of Arizona. A founding member of the organization's original management team, Mr. Garner has nearly 30 years of experience in commercial and real estate lending in Arizona.
Prior to joining Alliance Bank of Arizona, Mr. Garner spent 14 years with Valley National Bank focusing on real estate lending in the Tucson and Phoenix markets.
Mr. Garner is an active member of Arizona's business and philanthropic communities. He is Past President of the Tucson Conquistadores and former Chairman of La Paloma Family Services in Tucson. He has served on the boards of the Pima County Real Estate Research Council, the Metropolitan Pima Alliance, and the American Heart Association. Mr. Garner is a member of the National Association of Industrial & Office Properties (NAIOP) and the Urban Land Institute.
About Us
Alliance Bank of Arizona
Alliance Bank of Arizona, a division of Western Alliance Bank, Member FDIC, helps business clients realize their ambitions. Founded in 2003, Alliance Bank of Arizona offers a full spectrum of loan, deposit and treasury management capabilities, plus superior service. With nine offices in Greater Phoenix, Tucson and Flagstaff, along with Western Alliance Bank's powerful array of specialized financial services, the banking division is a valued resource for Arizona's business, real estate, professional, municipal and nonprofit communities. Alliance Bank's wide-ranging commitment to giving back to its communities has earned the prestigious Corporate Philanthropy Award from the Phoenix Business Journal. Western Alliance Bank is the primary subsidiary of Phoenix-based Western Alliance Bancorporation, with more than $50 billion in assets. Western Alliance is again #1 best-performing of the 50 largest public U.S. banks in the S&P Global Market Intelligence listing for 2020 and ranks high on the Forbes "Best Banks in America" list year after year.